Countdown to 10 miles: 1 week to go
This week is the fifth post charting my preparations to take part in the Stebbing 10 mile race on Remembrance Sunday. Each week I've been sharing my running journey, my training plans, my gear and my thoughts and feelings about running. Thank you for joining me on my countdown to 10 miles!
After almost two weeks away in a gorgeous villa in the Spanish sun as guests of James Villa Holidays I'm back to earth with a bump and the realisation that it's only one week until my first 10 mile race! Thankfully I managed to squeeze my running kit into my suitcase so I did manage one six mile run while we were away, run/walking around the Luxury Mar Menor Golf Resort that our villa was part of. How about this as a view while you're running? A bit different to my usual one!

If this is the first week that you're joining me in my running journey here's what you've missed… in week one I ran shared my first 8.5 mile run, in week two I ran 9 miles (without really meaning too!) and shared and favourite running kit. In week three I did a mini review of the Garmin Forerunner 10 running watch and in my last post, week four, I told you about my fav playlist for helping to make the miles more manageable!
This week was my last major preparation before the big day. I kept my running intervals at six minutes running and one minute walking but *gulp* decided I wanted to extended my distance by another half a mile to the big ten. Why run the race distance before the race? It wasn't what I originally planned but I wanted to know whether I could actually make it! And I knew I was going to rest for the remainder of the week so that my legs are as rested as possible for the big day. But first…
Running item of the week – food is fuel and staying hydrated
This week I want to talk about an essential tool in my running kit – food. What I eat before I run, even the day before I run, makes a difference to how I feel when I'm out there pounding the roads. If I have a couple of glasses of wine the night before a long run I know I'm not going to be feeling at my best – sad but true. (That said it can sometimes going out in the fresh air for a run can be a great hangover cure!)
Being the face of Noom and having used the mobile app to lose 22lb this year I've learned a lot about nutrition so I always eat a bowl of porridge with skimmed milk and Agave Syrup on the morning of a run. Oats are full of slow-release energy which means I don't feel hungry when I'm running and the Agave gives me the hit of sweetness I crave without the sugar spike. Sometimes I add a few raisins to the bowl, sometimes I turn it into Bircher Museli by making it up the night before, but either way oats are my staple. When I get back from the road I munch on a banana and glug down some chocolate milk – both are full of good carbohydrates and B vitamins and the milk is rich in protein and calcium and rehydrates me. (Runners need more protein during and after workouts.)
While we're on the subject of hydration I always run with a water bottle. I know it can be a pain to carry something when you're running but dehydration saps you of energy and is one of the best ways to get a painful stitch. I've written about hydration before in my 7 tips for running your first 10k race.
I run with one of these: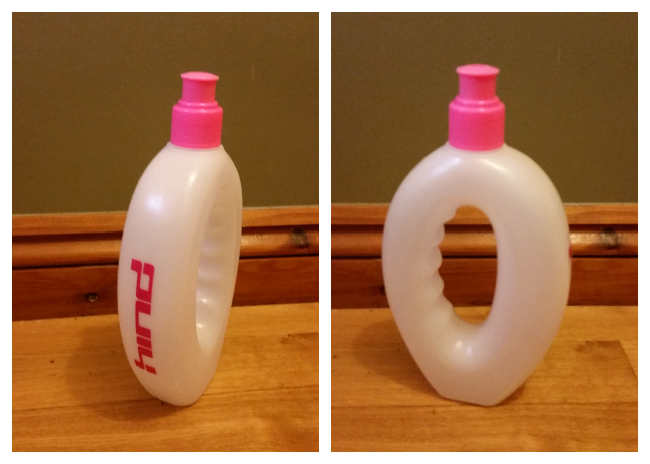 This one's by Hind from Sweat Shop but you can get similar bottles from Amazon and all good sports shops. Don't pay more than a few pounds for one (I paid £2.50 for 2 bottles). I like this design because it's easy to carry, super light and holds 500ml of water – just enough for up to 10 miles.
Incidentally I've found that the best way to run with a bottle is to hold it horizontally rather than vertically. If you get a sore arm or wrist from carrying a water bottle try it out – I find I can run with my arm in a more natural position.

This week's run
I started my run before I'd even put my kit on, planning out how to extend my usual route to 10 miles using the handy mapometer. I just popped in my postcode and used the 'follow roads' tool to map out my run along the country lanes, working out how to get to 10 miles. The route looked like it would be a little bit longer than that to get all the way back home, but if I made it to the end of my longest run EVER I knew an extended cool-down walk would be important and would get me back to my front door.
Thankfully the weather here is unseasonably warm so it was a pleasure to get out of the house and hit the road. This week I decided not to listen to music at all and instead I downloaded the House of Cards audiobook from iTunes and listened to the dulcit tones of Paul Eddington telling the fab story of political shenanigans. I highly recommend it but it took my mind off the run so much that I was only chalking up 11 minute miles by mile three. The slow pace was easy but I knew it was going to be a long 10 miles!
At the half way point at mile five my muscles started reminding me that they'd had a bit of a holiday and politely asked whether it would be possibly to go back to not running so far? I ignored them and pushed on, enjoying the downhill stretch at this point on the route and steeling myself for what I knew was coming.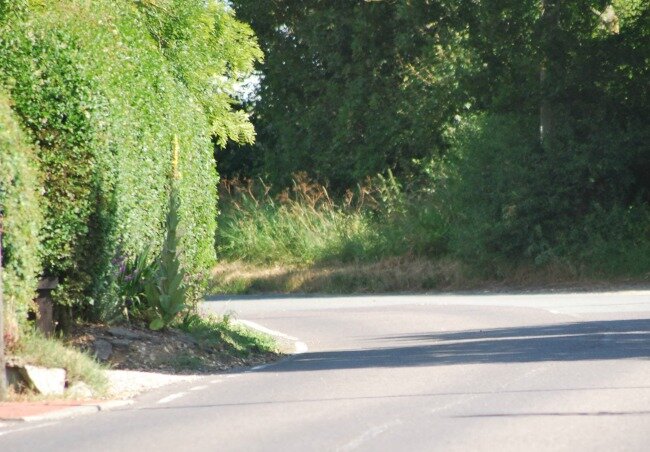 By combining two shorter routes together to make the 10 miles I didn't have to repeat any part of it which gave me a real psychological boost – I really don't like running over the same road twice. Mile six and seven were lovely, down a small country lane with shady trees overhead and over a small bridge and a gently babbling stream. I flew along, getting that addictive adrenaline boost that makes running such a pleasure.
Then I heard the gunfire.
The Herts and Essex Shooting Association sign I jogged past reassured me that I hadn't run into some countryside heist but it was disconcerting hearing the explosions of gunfire for the next mile or so. I fully expected at any moment to hear a shell whistling past my ear – it did have the added bonus of making me pick up my pace a bit though!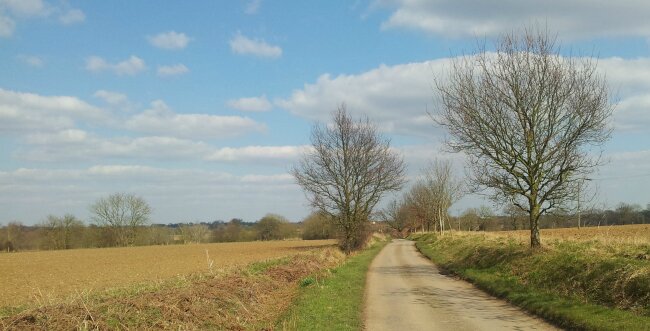 At mile eight I hit the long slow hill that's my nemesis – thankfully I'd reached a dramatic part of the book and I didn't focus on each step as much as I would usually. I can see audiobooks being my new running companion! This mile was hard though, it sapped my energy and by this point the muscles in my legs were arching and my knees were sore. In my walked sections I did a few high knee lifts to get the fluid circulating around the joints.
Mile nine was a plod past the pub and then I was into uncharted territory. The final half a mile was painful but I finally hit the magic 10 miles on the hill to our house. I was exhausted and sore… but I wasn't broken. I've done it – albeit very slowly – and now I know I can do it again. Bring it on next week… I'm ready.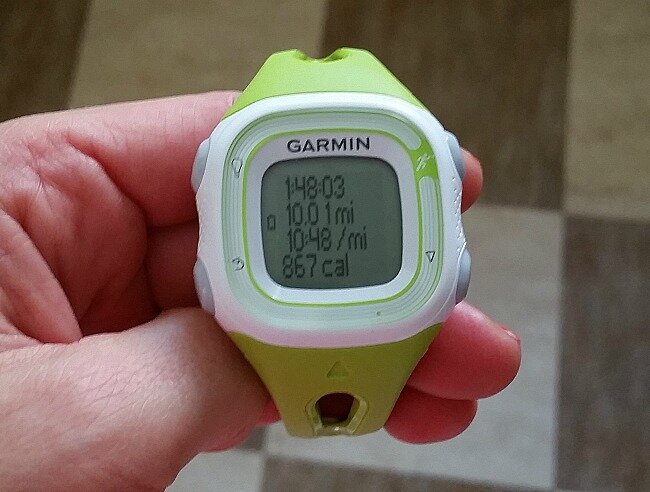 Linking up with All About You at Mama and More.