Countdown to 10 miles: 4 weeks to go
It's week five of my preparations to take part in the Stebbing 10 mile race on Remembrance Sunday in November. Each week I'm sharing my running journey, my training plans, my gear and my thoughts and feelings about running. I hope you'll join me on my countdown to 10 miles!
In week one I ran shared my first 8.5 mile run, in week two I ran 9 miles (without really meaning too!) and shared and favourite running kit. In week three I did a mini review of the Garmin Forerunner 10 running watch and last week I told you about my fav playlist for helping to make the miles more manageable!
With four weeks to go I upped my running intervals from five to six minutes and extended my distance by another half a mile to 9.5 miles. A bit soon to do this perhaps with a month to go until the race but I'm not going to be able to do this kind of mileage for a couple of weeks when we're in sunny Spain with James Villas Holidays and I wanted to get the miles into my legs.
Running item of the week –  Gymboss timer
A couple of weeks ago I did a mini review of the Garmin Forerunner 10 running watch which has a handy run/walk programme that beeps at each interval letting me know when to run and when to walk. But before I bought the Garmin I used my Gymboss timer. And if truth be told I still do as a backup to the watch – not because I think it's going to break but because I often don't hear it. Probably not the fault of the Garmin, I should point out, I have a tendency to play my music a teensy bit too loud…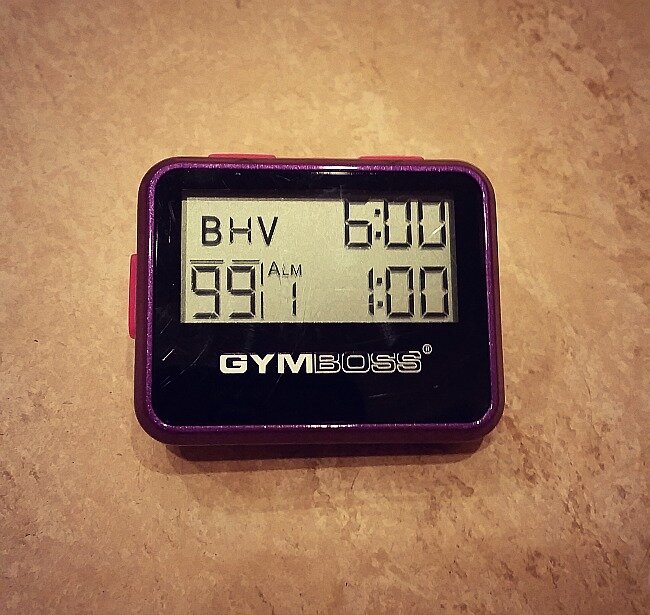 The Gymboss is essentially a countdown timer. The size of a small pager (55mm x 44mm x 14mm), it's powered by one AAA battery and is sweat and impact resistant.To use it as a run/walk trainer I set the two intervals I want to run and walk for by clicking the set button in the middle at the top and using the arrow buttons to select the time. Then I set the number of interval repeats to 99 (the maximum – because I don't want it to stop before I do), tell it to vibrate as well as beep when I need to walk or run and tell it how long I want it to do both of these things for (in my case 1 second).  Then when I set off I click the start button on the side and it starts the countdown. I clip my Gymboss to the strap of my running bra. That way even if I miss the 'beep', I definitely won't miss the buzzing as it vibrates against my skin.
The Gymboss is a simple but fab bit of kit that I'd recommend to all run/walkers or any interval training really (I also use it when I'm spinning for standing and sitting intervals). It costs and comes in lots of different colours.
Next week: food is fuel and staying hydrated
This week's run
Knowing that I probably wouldn't be out pounding the roads of sunny Spain while we're on holiday I decided to up my distance to 9.5 miles this week. Unfortunately I made a bit of an error in my route planning! More about that in a moment. I've been finding that sometimes after my five minute running interval is up I've still got some run left in my legs so I also upped those intervals from 5 minutes to 6 minutes, keeping the walking to one minute in between.
I set out on a beautiful sunny morning and popped Queen's greatest hits on my iPod to get me revved up for the run. (Freddie Mercury had THE most perfect voice, don't you think?) The first couple of miles were painless and uneventful but slow. I think I was compensating for the additional running time by slowing down a bit. (I averaged 10.4 min/mile overall which isn't going to beat any records but is a good steady time for me.)
At mile four a squirrel jumped out of the hedge to my left, took one look at me lollaping down the lane and shot back inside the safety of the leaves. I love seeing various birds and animals when I'm running, from squirrels and rabbits to horses and sparrow hawks. There's a real magic about being out in the countryside so close to nature.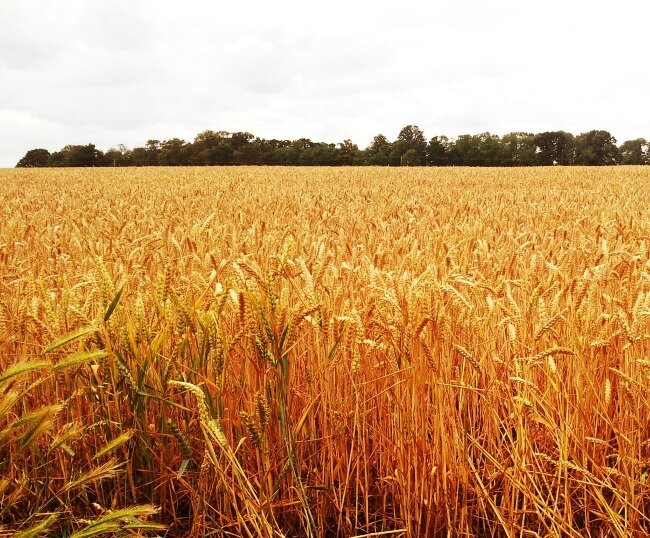 At mile five I got to the top of a slight incline (which didn't feel slight AT ALL) and changed my route, ignoring my usual right turn to keep going along the main road that I thought would increase my distance by the half a mile I needed. At six miles Freddie bowed out and I asked Robbie Williams to keep me going as this part of the run included my dreaded long, slow hill. I really struggled again this week, at one point having the strange sensation of running without getting anywhere, almost like I was on a treadmill. Totally bizarre and a bit disconcerting!
When I got to the top of the hill I felt better and powered on for the seventh mile even though my knees were sore and my back was starting to ache. I concentrated on my posture, pulling in my stomach and squaring my shoulders.
At mile eight I realised I'd made an error. I wasn't far enough from home. Somehow I'd reduced my distance rather than increasing it and I was only going to be running 9 miles. And so a decision had to be made – finish at 9 miles or push on to get the extra half mile. I mulled on it for a mile, half of me yelling 'GO HOME!', the other half shouting back 'DON'T BE SO SOFT!'
I hit 9 miles at the end of my usual route, just at the bottom of the steep hill that we live on. I could either walk up the hill as I usually did to cool down, or run it and get the extra half mile.
I ran it.
Can I tell you there is nothing more dispiriting than running PAST your own front door when you know there is a soft, comfortable sofa and a full pot of hot coffee waiting inside!
I kept going slowly up the hill, past my usual start point and beyond until I hit 9.3 miles. Then I turned round and ran back to our house – thankfully downhill. I was exhausted, sore and a bit broken. But I did it. And it felt great.
If in doubt, run the extra half mile – you'll be glad you did.
Until next week – happy running.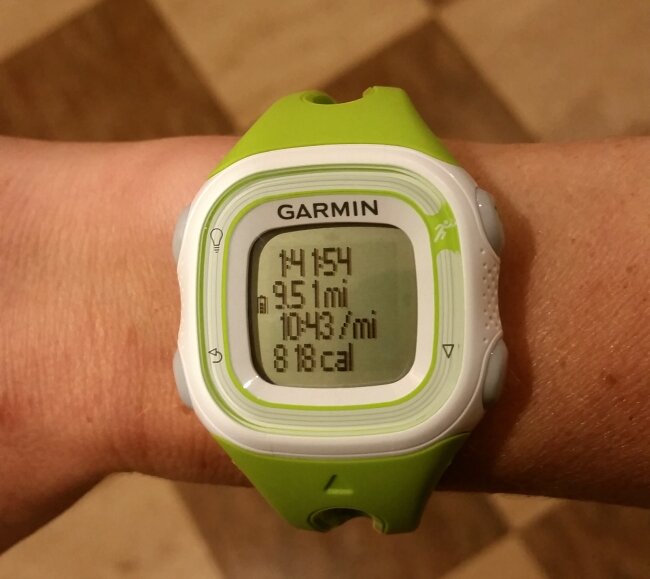 Linking up with A New Better You at A New Addition, All About You at Mama and More and Wellbeing Wednesday at Autism Mumma