Villa living in Murcia with James Villa Holidays
The sun peeks over the horizon on the edge of the golf course and transforms the sky from inky black to cerulean blue via every shade of navy imaginable. Sunrises here in Mar Menor in Spain are utterly beautiful.
Perhaps it has something to do with being so far South as Mar Menor is in the region of Murcia, south of Alicanti. We're staying at the Luxury Mar Menor Golf Resort as guests of James Villa Holidays who kindly invited us to stay in the gorgeous Villa Selina – the perfect base for exploring Murcia.
After a two day road trip across France and Spain this was certainly a welcome sight!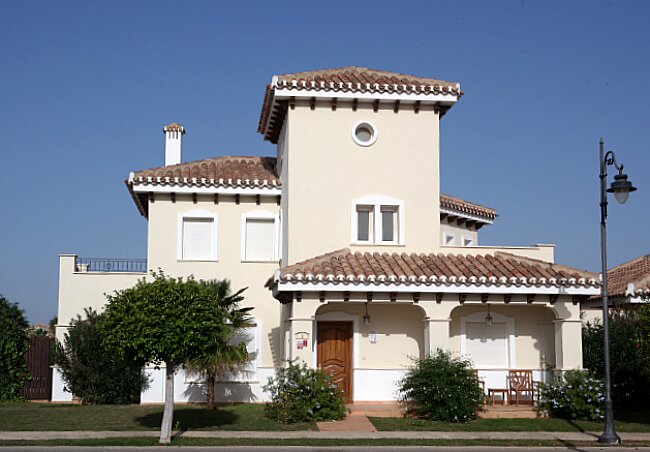 We've taken James Villas holidays before in both Spain and Italy and we're big fans of villa living – you get a lovely property to stay in with all the facilities that a family needs in a great location, plus the insider info that only a local can provide.
We first started taking villa holidays before the little ones came along but I find self-catering so much easier now that we're a family and a sizeable fully equipped kitchen/diner like the one at Villa Selina means we can eat when we feel like it rather than being on a hotel schedule (you can see we've already made ourselves at home below!).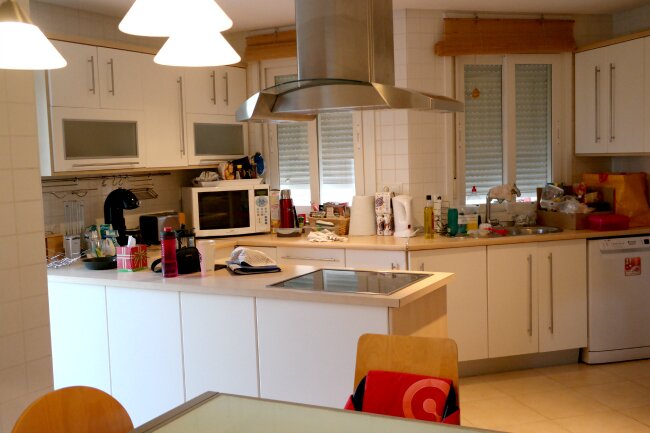 Plus the outdoor eating area with not one but TWO barbecues – electric and charcoal – are allowing us to make the most of the amazing weather here and for at least one of us to chill out while the other plays in the pool with the little people.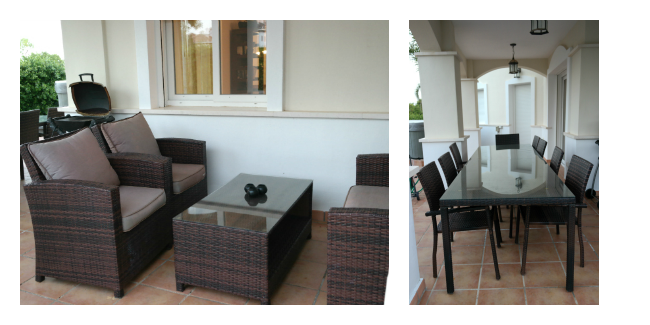 At Villa Selina Little Man and Curly Girl have a bedroom each with their own shared bathroom while the husband and I have a lovely double room and en-suite with a balcony that looks out over the lake and golf course – you can see the gorgeous view below. We booked a cot and high chair for the Little Man and were delighted when we arrived to find that stair gates had also been fitted for us – something we'd asked for but that wasn't in the original villa inventory.
Unfortunately there were a couple of things broken in the villa when we arrived – including one of the dining room chairs – but they haven't affected our enjoyment of the holiday. (I'll be writing about my top tips for villa holidays – including what to do when things go wrong or aren't what you expected – in a future post.)
A huge bonus with the weather here being so warm (29 degrees today as I write this) is that all of the rooms have air conditioning which is included in the price and shutters that we close when we're out and about during the day to keep the villa cool.


Add to that a private swimming pool (which can be heated for an additional charge) that just invites us to jump in every morning, a hot-tub, washing machine and huge satellite HD television with Cbeebies to keep the little ones busy while we have a little quiet time, and you've got the recipe for a great family holiday in the sun.
This fab one piece from Figleaves.com has a tummy control panel to smooth out the lumpy bits but I have to thank Noom for helping me to get swimsuit-ready in time for these photos!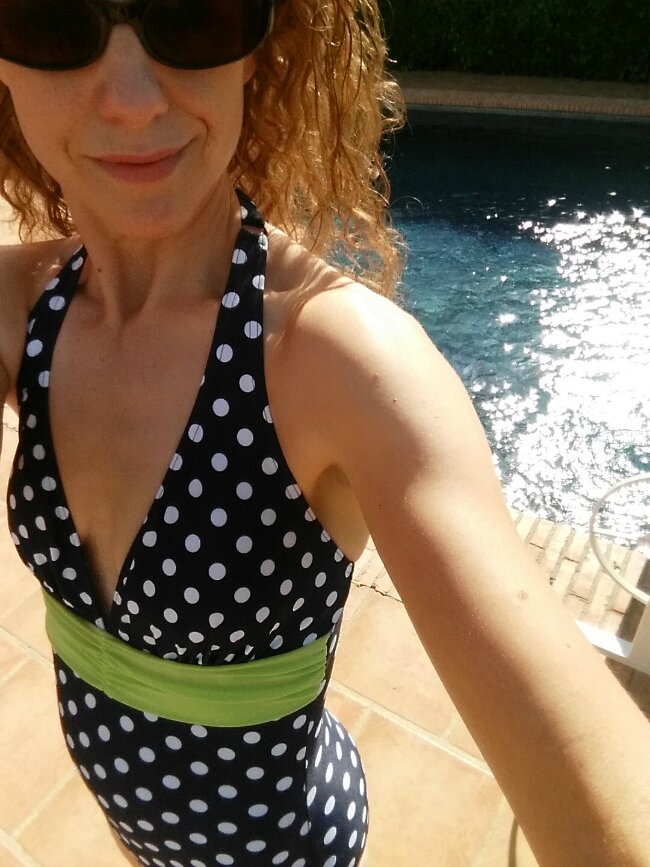 The villa owners have converted their garage into a games room with pool and table tennis tables which would be perfect for older children and teens – in fact I can imagine my two spending a lot of their time in there if they weren't so young!

Villa Selina sits within the gated Luxury Mar Menor Golf Resort and as villa residents we can use some of the facilities including the Spa and restaurants.

There's also an on-site supermarket which is well-stocked and had almost everything we needed for our stay – for a bigger range the Mercadona in Los Alcazares is just a 10 minute drive away with it's own indoor parking garage.

In my opinion Villa Selina is the perfect base to explore Murcia. I've written about the 10 things I learned about the region before we set off on our two day road-trip with the little ones and I'll be sharing how we've put that research into action visiting the pretty and family-friendly beaches of Los Alcazares, cultural Cartegena and La Manga. Here's a sneak preview!

For more information about staying at Villa Selina or one of the almost 50 villas and apartments at the Mar Menor Golf Resort visit the James Villas website. We drove to Murcia but James Villas are also able to put together flights with a villa plus car hire and airport parking for the complete family holiday.
Disclaimer: We were kindly gifted our time at Villa Selina by James Villa Holidays in return for an honest review. 
Linking up with #BrilliantBlogPosts at Honest Mum, Tried and Tested at Family Fever and Fashion Friday at Mummys Got Style