UncommonGoods from Brooklyn – the perfect gift?
Gift shopping can be a chore. There are so many websites out there selling the same old things that it's hard to find something unique for that special someone (or just for yourself, you know you deserve it!)
So when U.S. retailer UncommonGoods got in touch and asked if I'd like to pick a couple of their gifts to take a look at I was sceptical whether I'd find anything that would catch my eye. (And as it happens a certain lovely blogger friend had a birthday coming up… more about that later.)
So I had a good look around their web store including their personalised gifts here and and gifts for women here and decided on two things that really felt like they spoke to me.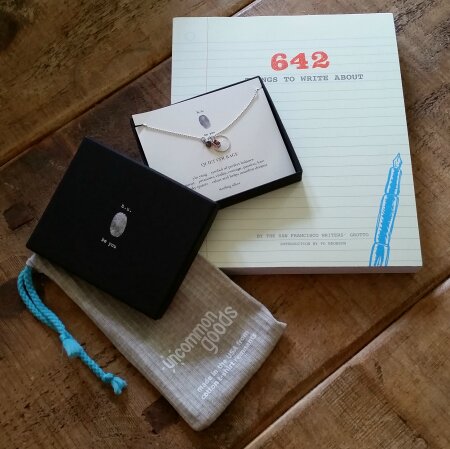 As a writer I'm always looking for inspiration but these days, as a professional blogger, my writing is more factual than imaginative. Each November for the last few years I've taken part in the manic writing fest that is National Novel Writing Month but this year I just don't have the time so to console myself I chose this book of prompts from the San Francisco Writer's Grotto 642 things to write about.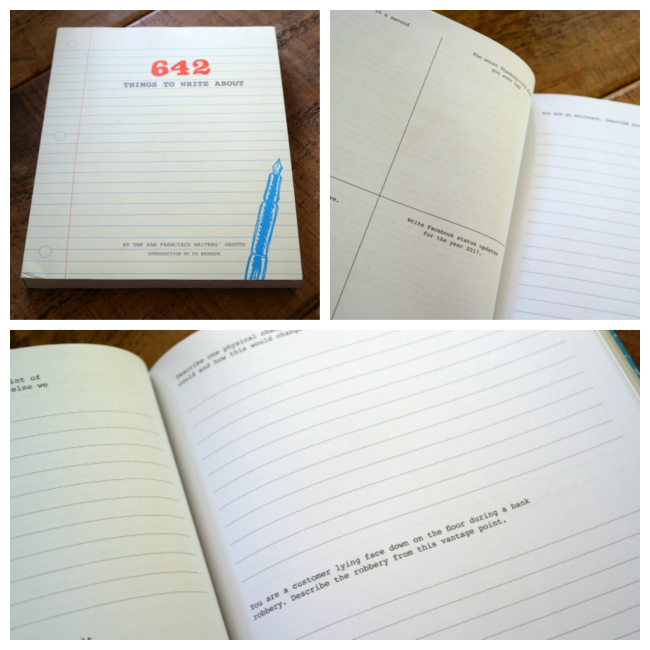 This chunky book feels so nice in the hand – it's much larger than I thought it would be with plenty of room next to each prompt to scribble away.
Two paramedics have a patient in the back of the ambulance. The patient has only about 30 minutes to live. It could take 20 minutes or mote to get to the hospital. What's going on in the ambulance?
Got you thinking right? And there are 641 more of these, enough to last you over 18 months if you picked one a day. Unbelievably all the ideas were generated in one single day with no advance notice by the writers in the San Francisco Writer's Grotto. Just goes to show what a collective mind can create – a real lesson in hidden potential and what can happen if you just 'get creative and plunge in' as Po Bronson says in the forward.
I packed 642 things to write about in my suitcase and I'm going to try to pick a prompt every day that we're in Spain with James Villa Holidays and write solidly for 10 minutes. Who knows what might happen? (Don't forget to read 10 things I learnt about Murcia in Spain and my first post from our road trip including some top travel tips and a review of Dr Hauschka's beauty kit.)
Ok, writing aside, I do love a little sparkle in my life – who doesn't? And this lovely necklace really caught my eye.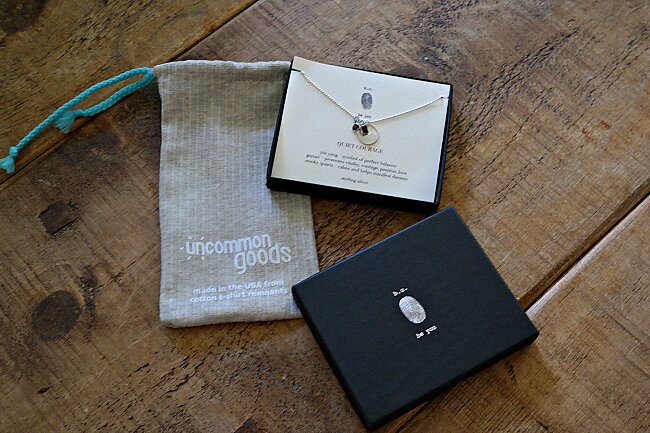 It's stirling silver which is perfect for me as I'm allergic to everything except silver and gold (expensive skin!) but as it turns out I decided to gift it to my lovely friend and blogger Zaz from Mama and More who's birthday it was recently. The wording and symbolic yin/yang felt perfect for her exciting new yoga venture and I'm glad to say that she loved it.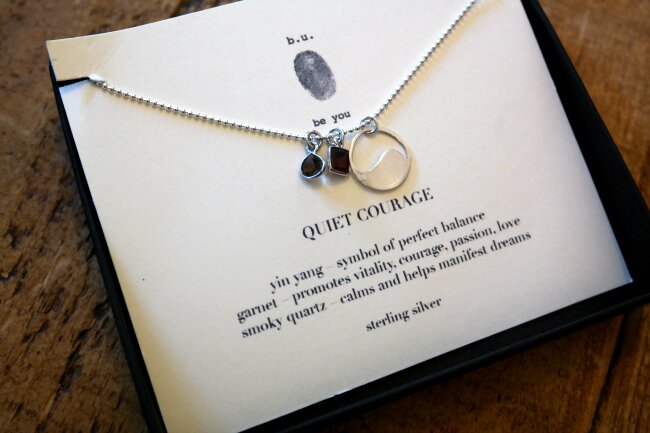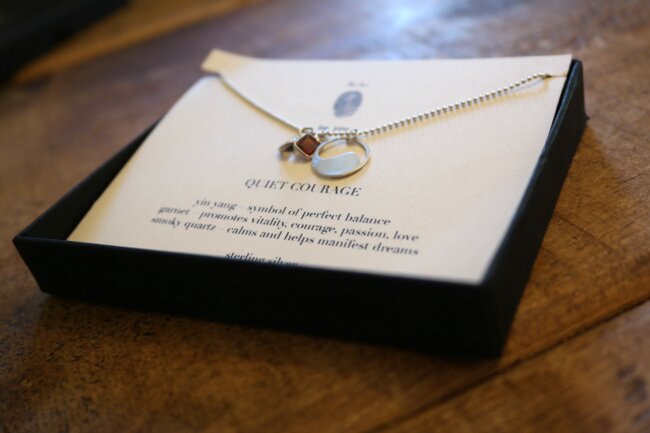 Founded in 1999 and headquartered in Brooklyn, New York, UncommonGoods has an eclectic selection of unique designs and handcrafted gifts about one-third of which incorporate recycled and/or upcycled materials.
I love the ethos behind the company including the belief that it is their responsibility to use their business to impact the world in a positive way by setting standards for wage levels, environmental impact and giving back to the community. For example the lowest-paid seasonal worker in their warehouse in Brooklyn starts at 50% above the minimum wage and for every purchase you make they donate $1 to the non-profit of your choice. They've donated over $700,000 to charities around the world over the last twelve years!
So feeling good about buying a gift can mean feeling good about helping others too. Now that's uncommon and good.
Disclaimer: UncommonGoods gifted me these two items for the purpose of an honest review. All opinions are my own.
Linking up with #BrilliantBlogPosts at HonestMum.