10 things I've learned about Murcia, Spain
We're creatures of habit when it comes to holidays. We find somewhere we like and go back year after year. I've written about some of our favourite holiday destinations and only one of them was a one-time visit. From skiing at Mont Tremblant in Quebec to scuba diving at Kurumba in the Maldives, motorbiking to Bruge (you know I used to own a motorbike right?) or long-weekending in Barcelona – all pre-children I hasten to add – we've revisited our favourites again and again.
It's a standing joke with our family and friends but we know what we like – so why not experience it more than once?
There's always a risk when you book a holiday that it won't match up to the brochure or your expectations. Since the children have arrived I'm finding that I'm researching more and more about the holidays we take to make sure that there's the right facilities and plenty for us to do that's kid-friendly.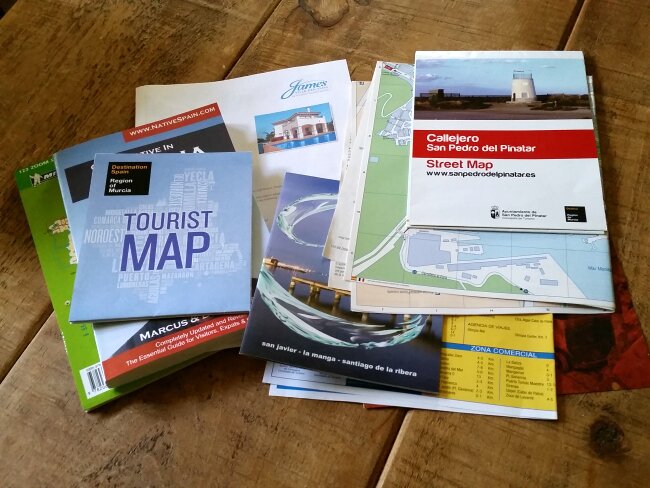 So when James Villas Holidays invited us to visit one of their gorgeous villas at the Mar Menor Golf Resort in Murcia, Southern Spain soon – a NEW destination for us – I knew I needed to get my research-head on. The UK was responsible for over 50% of the Murcia region's tourists in 2013 – so clearly there's a lot of interest in this part of Spain!
10 things I've learned about Murcia and Mar Menor:
#1. Located at the South-East corner of the Iberian Peninsula, between the regions of, Andalusia, Castile-La Mancha and Valencia, the Region of Murcia occupies an area of 11,317 km2 (2.2% of the total surface area of Spain), bordering the province of Albacete in the North, the province of Alicante in the East, the provinces of Granada, Albacete and Almería in the West, and the Mediterranean in the South-East. It's a two day drive for us – road trip!!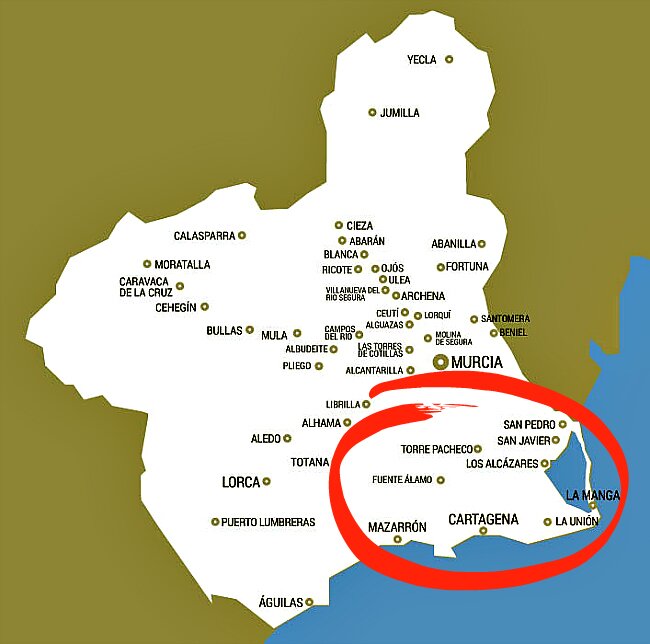 #2. Sitting in the South East of Murcia, Mar Menor is actually a salt water lagoon next to the Mediterranean Sea so it's perfect for water sports (especially with young ones) and it has more than 50 beaches. (A little drive away in Mazarron there's one themed just for children that's on our must visit list already.)
#3. The region's cost is called Costa Calida, literally the 'warm cost', because it has mild weather with temperatures averaging more than 19 degrees and some 315 days of sun. Beach weather year round? Yes please.
#4. Murcia has different terrains – beach, sea, mountains and cities – which means you can have four different holidays in one visit. While we're definitely looking forward to just hanging out beside our villa pool and enjoying some family time, we're planning to visit the capital city and Cartagena as well as some of the smaller towns along the coast. The Calblanque Regional Park in Cartegena promises fabulous views. Then there's all those beaches of course – and there's also a zoo called Terra Natura which looks like fun. For golf lovers there are 21 high level golf courses!

#5. The capital city of the region, also called Murcia, dates back to 831 and is steeped in history with beautiful Baroque architecture – perfect for me to practise my photography! And while I'd happily sit back with a Cafe Solo and people-watch for an afternoon I think the littles will enjoy visiting the various museums including the Science and Water Museum which is apparently designed especially with younger visitors in mind.
#6. Cartegena, second city of the region and over 2,500 years old, is about 20 minutes drive from our resort. The city has cleverly set up different themed tourist routes that you can follow to discover more about it's history – including a Roman route, a Millennial route, and a Modern route. I'm not sure which one we'll choose yet but we'll start at the Historical Interpretation Centre on Concepcion Castle which we get to via what looks like a spectacular ride in a 45 metre high panoramic lift, connected to the castle by a footbridge. Thank goodness for digital cameras!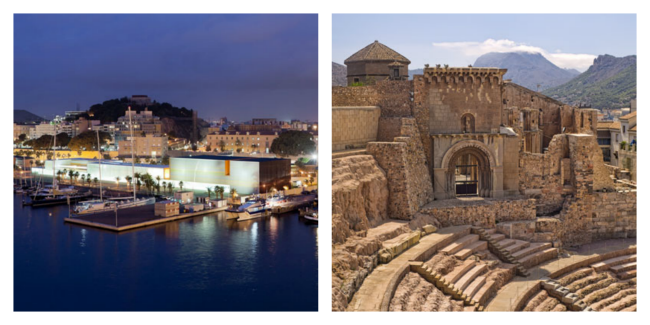 #7. In San Pedro del Pinatar there is an open air mud therapy area where you can apparently have a free mud bath at the sea marshes. There is also a fish auction Monday – Saturday at about 10am at the Lonja fish market which, if my experience of the wonderful market in Barcelona is anything to go by, would be amazing to visit.
#8. San Javier, home of the General Air Academy, offers calm waters in Santiago de la Ribera and there, as well as in Los Alcazanes, the waters are apparently perfect for swimming and watersports. Other beaches in Mar Menor include Playa Honda (which has a play area for children), Playa de Mar de Cristal, Islas Menores, Los Nietos and Los Umitias.
#9. Isla Plana, near our resort, looks like a beautiful typically Spanish coastal village with a selection of bars and restaurants. A little further away, Puerto de Mazarron has a wider selection in a pretty marina setting.
#10. The Region of Murcia hosts lots of festivals including the Estrella Levante SOS 4.8 Festival, the San Javier International Jazz Festival, the Tres Culturas Festival in Murcia, the La Mar de Músicas Festival in Cartagena and the Cante de las Minas de La Unión Festival. Unfortunately none of these are on while we are there!

Finally, I couldn't finish without researching a bit about our own accommodation! Our villa sits within the Mar Menor Golf Resort with views over a lake as well as two holes of the golf course. The outdoor area sounds perfect for taking advantage of the wonderful weather (it's 26 degrees at the moment *swoon*) with a covered patio and barbecue as well as a private heated pool and hot tub! Thankfully the villa is air conditioned throughout and comes with a full-equipped kitchen. The games room might be a bit too old for our little people but teenagers would love the pool table, dart board and air hockey table. The resort centre, with a social club, supermarket and several restaurants – super convenient for nights when I can't be bothered to cook – is within a 10 minute walk. I'll be writing a full review while we're there so watch this space to see what we think of it!
Linking up with All About Me at Mama and More, Share With Me at Let's Talk Mommy, Brilliant Blog Posts at Honest Mum, Welcome to the Weekend at Claire Justine and The List at You Baby Me Mummy