Can a perfect fitting bra flatter my flatter chest?
There are some things I love about not being pregnant. Being able to sleep on my back. Eating blue cheese and shellfish. A glass or two of Merlot. But then there's my chest. Or rather, the lack of it.
You see when I was pregnant with the Little Man I had something to be proud of up there. I had substance. I had cleavage! Even more-so when we were breastfeeding. (Although they didn't really feel like MY boobs then, more like the baby equivalent of 7/11 – open all hours for this little chap.)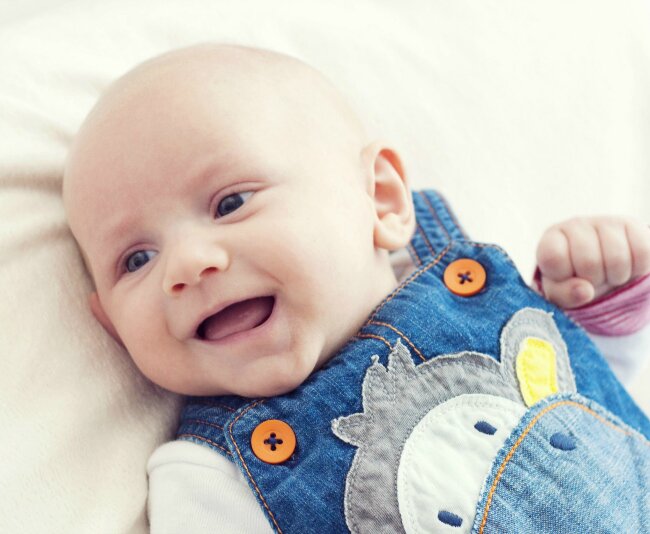 These days? My old friends are remarkable by their absence. It's not just that they're smaller, they're just not as 'there' any more. Less perky and more ploppy if truth be told. In children's book terms "When there's a sag in those bags it makes you feel like a hag." Quite so.
And wearing the wrong size bra – as 80% percent of women walking into Rigby and Peller do, apparently – clearly doesn't help.
So when my lovely friend Sophie from Franglaise Mummy wrote this post I jumped at the chance to pop along and see Chantelle's new collection, be measured properly for a perfect fitting bra and possibly even grow to like my boobs again. (Finding them without a magnifying glass would be a great start.) I also bought some lovely lingerie from their Opera range (see middle below) and ended up wearing a bra in front of a room full of people but I'll leave you to read more about that over on Sophie's blog!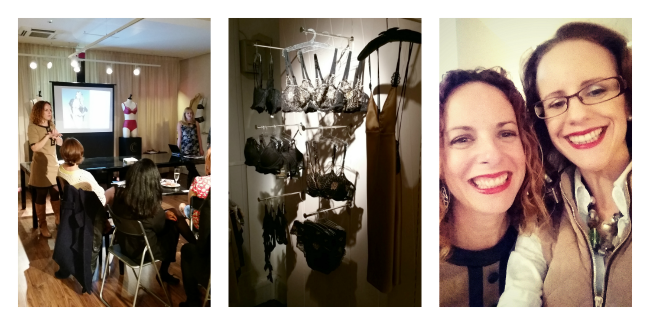 What do lingerie events and buses have in common? You don't see one for ages and then two come along at once! And so it was that Triumph also invited me to come and see their new Magic Wire range at my favourite department store, John Lewis in Cambridge. Fantastic! I thought. Perhaps between these two expert brands I can finally find something to flatter my flatter chest.
The Triumph Magic Wire
If anyone knows about making bras it should be Triumph. They lay claim to the first bra and first stretch bra bands, having started making bras in a barn Germany in 1886! Things have thankfully moved on since then and the company's latest creation has been six years in development. The Magic Wire bra was created to eliminate the niggles that an underwired bra can create – you know that 'I can't wait to get this thing off at the end of the day' feeling? The wire has been replaced by a flexible silicone band that still gives support but without any nasty chaffing.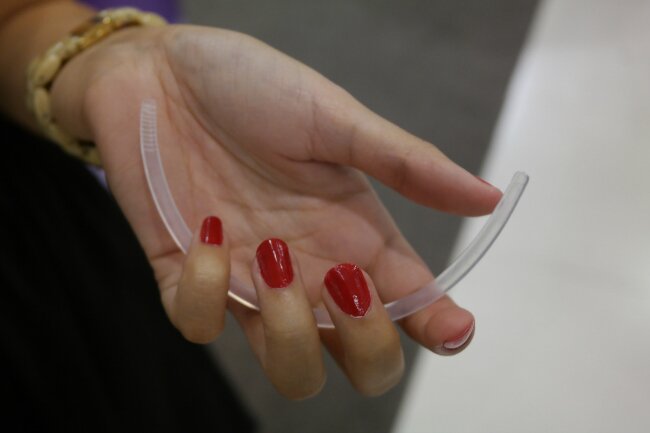 The silicone is super flexible which means that the bra can mould to your shape and move with you while still being supportive and giving the lift that, lets face it ladies, once we're Mums we all need!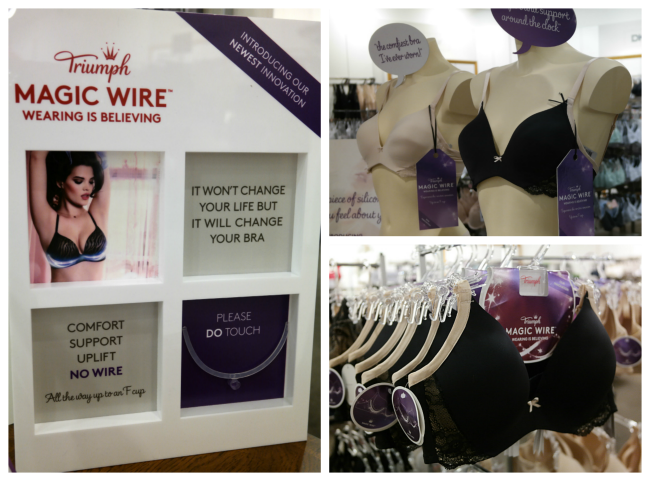 I was expertly fitted by Karen, a specialist Triumph fitter, who told me I was wearing completely the wrong size. She recommended a 30A or 32B for me depending on the style of bra (rather than the 34A I was wearing). I tried on the Magic Wire Contouring Sensation (pictured above with contrast detail and pretty lace panels) and the simpler Body Make-up Magic Wire t-shirt bra (see below), both very reasonable at £36.
After much humming and hawing I settled on this one: Magic Wire Body Makeup in black. It's a fab everyday bra, super comfortable and gives me a lovely shape with good support – which gives me such a boost of confidence. The silky lining and smooth side panels make it feel like a second skin. Once it's on I hardly know it's there which is the mark of a good bra for me. In fact I liked it so much that I bought it on the spot, even though I knew I was going to be sent one to review. THAT'S how much I liked the way it made me look and feel. Who needs a boob job when you can look that good just with a perfect fitting bra?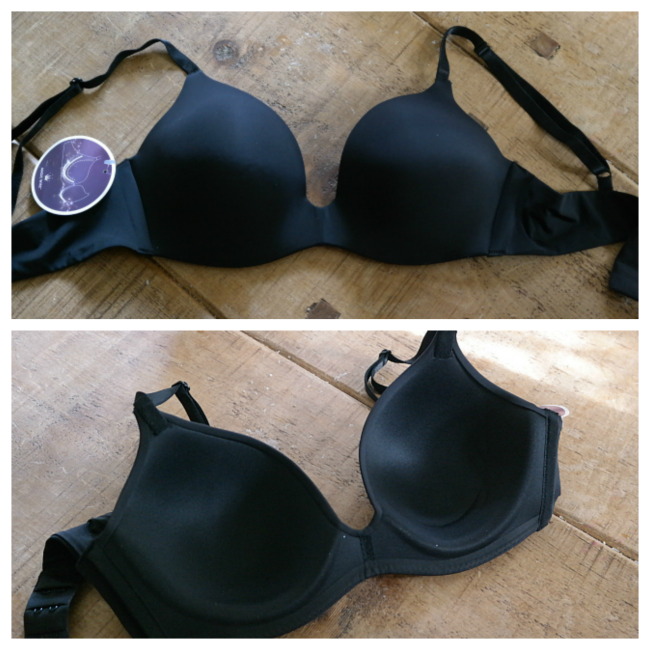 I just had to show you this one too which isn't a Magic Wire bra but I love the colour!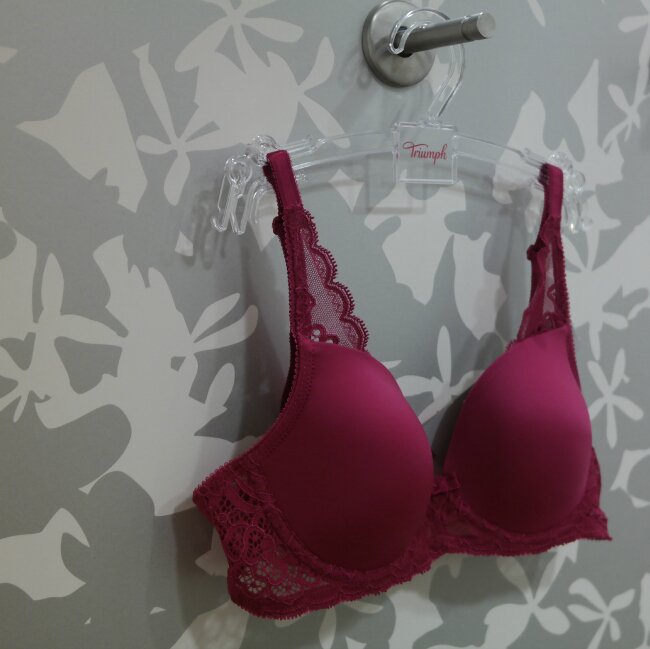 The Triumph Magic Wire range is available online from the Triumph website where you can also find details of your local stockist including Triumph stores and John Lewis.
Triumph is has also been running a Twitter campaign for women to share the little niggles in life that drive them crazy – like badly fitting bras – with the hashtag #nigglefix – the video that goes with the campaign had me chuckling!
Linking up with Brilliant Blog Posts at Honest Mum, Welcome to the Weekend at Claire Justine and Share with me at Let's Talk Mummy.