What the heck is Sugru?


I've never been one for fixing things. I'm much more likely to throw something away rather than attempt any sort of DIY. Luckily Bod Towers isn't entirely bereft of DIY experts as I had the good sense to marry one. Where I will throw, he will hoard. If I discard, he rescues. And so far, never the twain shall meet.
Until something arrived just before Fathers Day that got me thinking. Thinking about fixing things. Thinking about DIY. Thinking about Sugru.
What the heck is Sugru? I hear you ask. Well rather usefully the boffins behind this ingenious material have made a video to show you…
Now if you're not impressed by that you're clearly too cool for school. Or you're Bear Grylls.
So basically Sugru is self-setting rubber. A bit like play dough for adults, it feels like putty but acts like superglue and sticks to pretty much anything. It's great for fixing and modifying things in the home and garden and it's even been used to modify kit on expeditions to the North Pole. We LOVE it here at Bod Towers!
Sugru is sold in packs of 3 uses from £6.99 and packs of 8 uses from £12.99, and is available in a variety of colours – red, yellow, blue, black and white, all of which can be blended to make any colour you like. 
I gave our pack, which was gifted by Sugru, to my husband who disappeared off into his man cave the garage and came back a while later without the black putty. Here's what he did with it.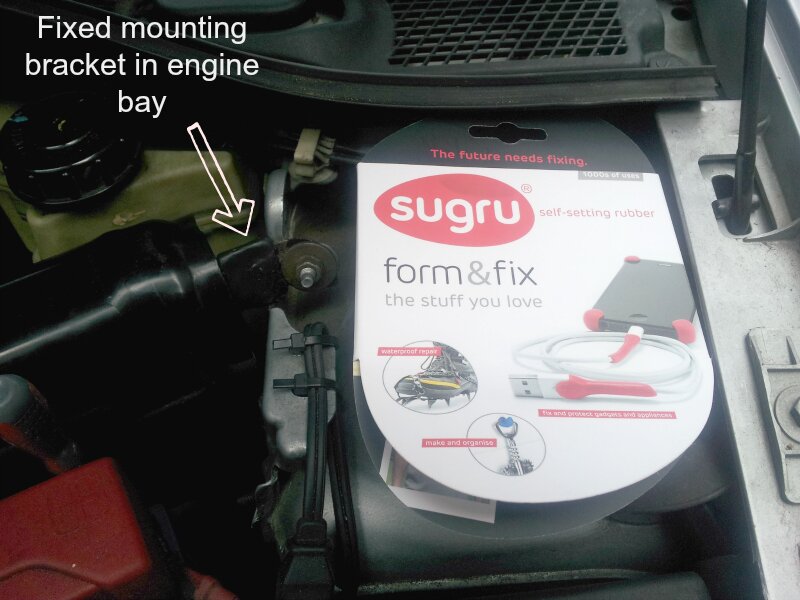 So far the fix has held – even in a working engine – which proves the point that Sugru can withstand high temperatures!
A couple of days later Curly Girl came to me with a hospital case – her Jessie figurine had an injury to her leg. Remembering the Sugru I set to work, Doc McStuffins style, and worked the blue Sugru putty into a new pair of shorts for her which would cover the broken joint.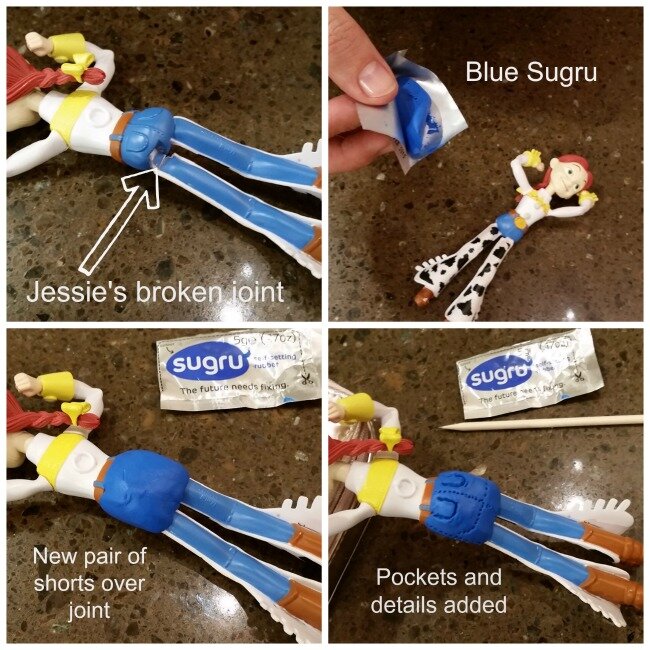 Then I used an orange stick to recreate the stitches around the seams and pockets. Et voila! Jessie is as good as new.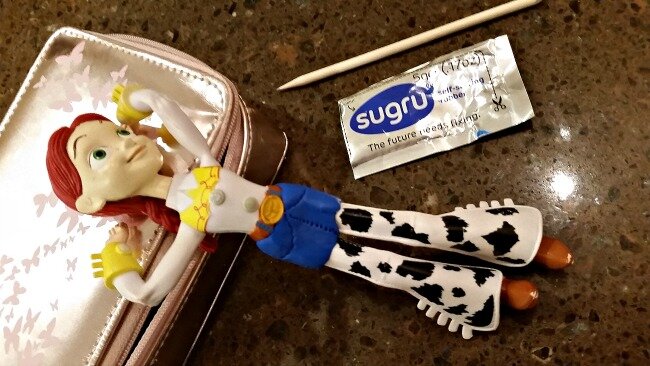 Sugru started as a cult brand online but it's now used by people in over 150 countries. You can buy it at a wide range of retailers including B&Q, Wilko and Maplin, outdoor stores including Blacks and Ellis Brigham as well as online at Sugru.com where there are lots of guides for using Sugru to make your life easier (fancy making your cables tidier with Sugru and Lego?) and the story of how it was invented in the first place by Jane Ni Dhulchaointigh while she was studying for my MA in Product Design. 
So come on, tell me, what will you fix or improve today?
(Joining up with the #allaboutyou linky which is being hosted by MumsDays this week)
Disclosure: We were gifted a pack of Sugru to play with. All opinions are my own.