One year on – do I still love NOOM?
­
Last year the husband and I used the healthy habit forming app, NOOM, to help us lose 60lb between us. I raved about it to everyone I knew, wrote about it here and here and, following a chance meeting with the NOOM team at Britmums Live last year, became an Ambassador for the brand appearing both in the press and on radio – they even made me my very own t-shirt!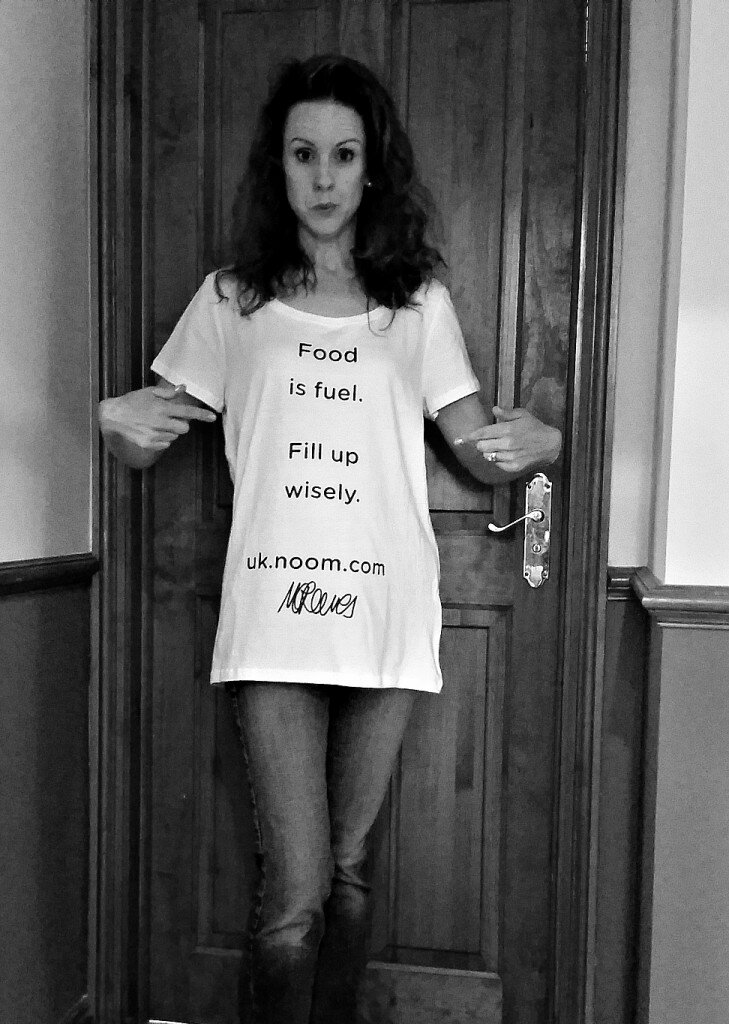 For me the mark of a good app is it's longevity and as it's been 14 months since I first downloaded the Noom app onto my phone, and told you all how much I was a fan, I thought it was time to see if I still LOVE it.
#1 IS IT STILL RELEVANT IN MY LIFE?
I haven't regained the 22lb that I lost using NOOM. Yes my weight does fluctuate up and down a pound or so from time to time but I consider that a normal part of my cycle. So does that mean I don't need NOOM anymore? No.
Maintenance is key for me because my healthy habits can slip all too easily when there is toddler-grub like biscuits around!
Using NOOM to record what I eat reminds me to choose wisely, resist hoovering up the kids leftovers (toast and butter…) watch my portion sizes and think about what goes into my body rather than eating mindlessly.  And the simple traffic light system helps me eat healthily because it's not just about eating light, it's about eating right.

I still use the app to record my exercise too – ok there's been a bit less of it since I broke my hand – but now that I'm back pounding the road again I'm logging my runs and congratulating myself with a treat. And NOOM makes sure that treat isn't enough to tip me over my daily target. I don't use the built-in pedometer as much on my runs since I bought my shiny Garmin *buffs it proudly* but NOOM does still record every step I take during the day, which encourages me to walk that little bit further than I might do otherwise.

#2 DO I STILL USE IT EVERYDAY?
Ok I'll put my hand up and say that some days I forget to NOOM all my meals as I have them. With two little ones under six there's a lot going in at Bod Towers at mealtimes and between dodging flying Cheerios and clearing up spilt juice I don't always have a moment to whip out my phone to record what I ate (especially now that I'm working on being a Hands Free Mama).
But I DO still use it everyday. Even if I haven't added in my meals during the day I make sure I do in the evening and if I've inadvertently gone over my target I make a note to watch myself more closely the next day.
I have noticed that on those days that I don't use NOOM during the day I am more likely to overeat. A while ago I switched off the notifications on my phone that remind me to NOOM after each meal. I soon switched them on again. I want to make sure that I can still wear my favourite Boden swimsuit like I did on our fabulous James Villas holiday last year!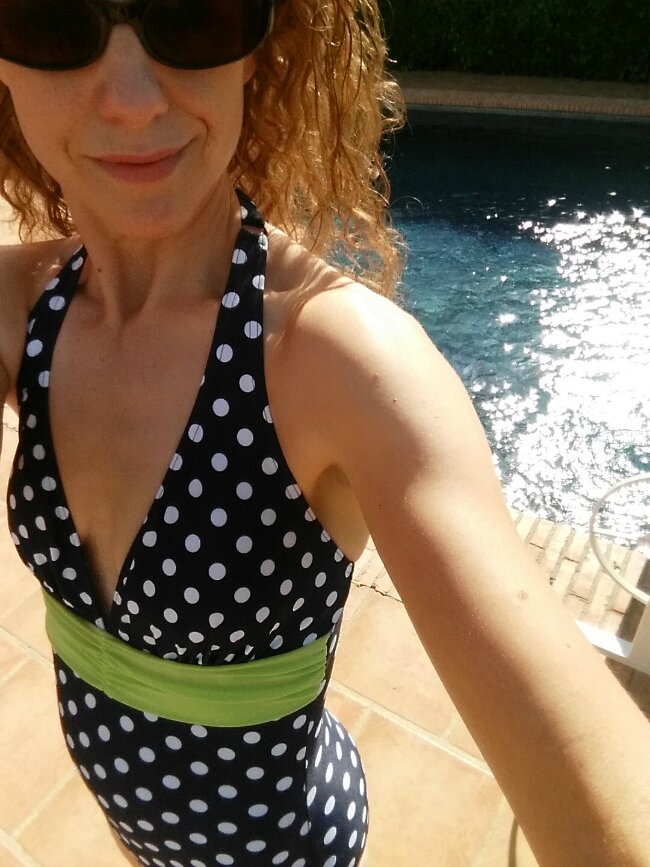 #3 WILL I CONTINUE TO USE IT?
Honestly, yes, absolutely. NOOM is as part of my life now as email. I could live without it, of course, but I choose not to because it works for me. It keeps me on track. It supports my healthy habits. It doesn't require me to know the calories of everything I eat which is great because counting calories sucks. And yes, I do still love these 6 things about it.
#4 WOULD I STILL RECOMMEND IT?
Yes again. For all the reasons above and one more… the basic version is free. So there's really no excuse not to try it out!

I'd like to invite my fellow bloggers to try out NOOM PRO (the paid for version of the app with a few added extras) FREE for 3 months and see if it works for you. There's no catch and nothing to sign up to. In return just let me know what you think of it and I'll pass that info on to the team at NOOM to help them make it even better. Leave me a comment below if you're interested and let me know if you're on ANDROID or IPHONE – oh and this is a global offer!
Not a blogger? No problem! You can download the FREE version of NOOM here.
Have you tried using NOOM or a similar app? Have you found it works for you or do you forget to use it? I'd love to read your comments!
---
Linking up with #TheList at Mums Days,  Post Comment Love at Verily Victoria Vocalises, Welcome to the Weekend at Claire Justine, All About You at Mama and More, Share With Me at Let's Talk Mommy, Brilliant Blog Posts at Honest Mum