Spanish cod and chorizo stew
This morning as I sat perusing my emails in the kitchen before the little people woke up there was a distinct chill in the air – it definitely feels like Winter is arriving. Our amazing trip to Mar Menor with James Villas in October and the beautiful weather we had there seems like a long time ago!
I love the flavours of Spain, fabulously fresh vegetables, simply prepared, spicy, earthy chorizo and amazing fish. So let's bring a little bit of Spanish heat into a chilly day shall we? How about this…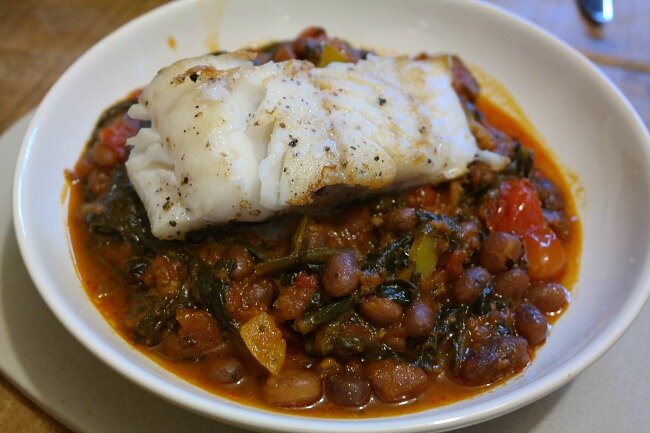 This Spanish style cod and choizo stew is quick and easy to make and delicious served with a crisp salad and hunks of bread.
Spanish Cod and Chorizo Stew
Serves 2
Ingredients:
2 x Cod fillets
Half a chorizo ring, sliced into rounds
1 x red onion, chopped
1 x stick celery, chopped
I small tin of Barlotti beans
I tin tomatoes
1 x red and 1 x yellow pepppers, chopped
1 x bag spinach, torn roughly
1 tsp Smoked paprika
METHOD
#1 Run the cod under cold water and pat dry. Season with salt and pepper and set to one side.
#2 Put 1 tbsp olive oil in a pan and add the chorizo slices, sauteing gently until it starts to colour and release it's beautiful oil. Remove with slotted spoon and set aside.
#3 Add the chopped onion, celery and peppers to the chorizo oil and cook until softening.
#4 Heat 1 tbsp olive oil in a frying pan and add cod skin side down for 2 minutes until skin colours. Remove from pan and set to one side.
#4 Add the chorizo back to the pan with the barlotti beans, paprika to taste (you may not need much as the choizo has lots of flavour) and tomatoes. Cook for 5-10 mins.
#5 Add spinach and cook for a further 1-2 minutes until wilted
#6 Place cod on top of stew, cover and cook for a further 2-3 minutes until the cod is cooked through.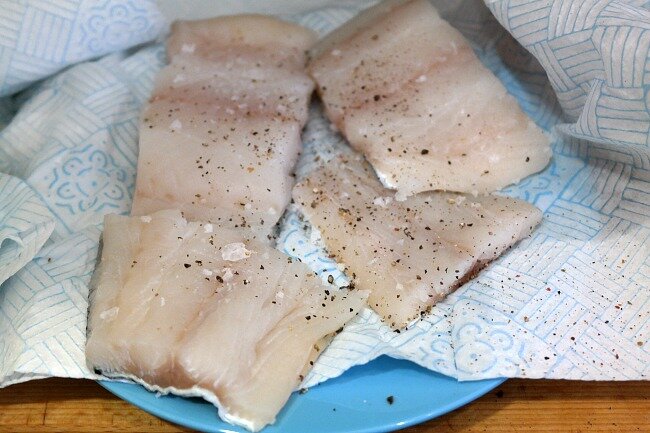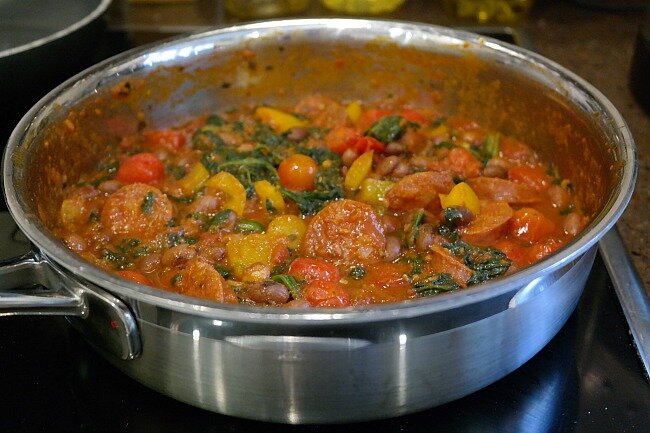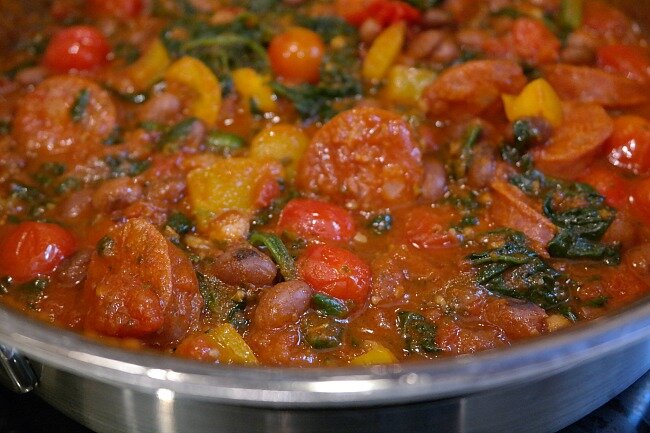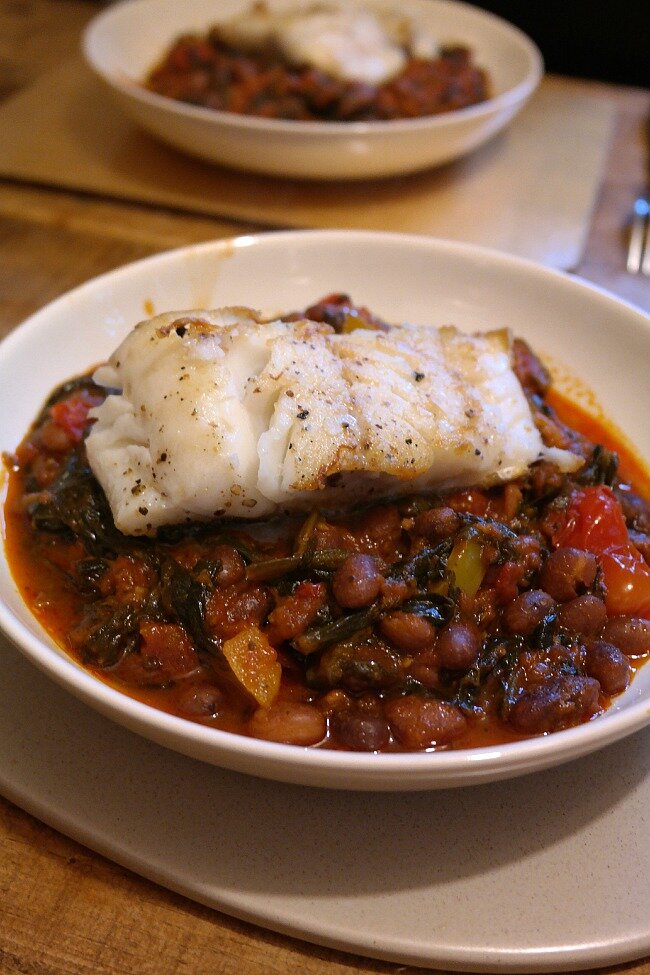 Linking up with Share with me at Let's Talk Mommy and Brilliant Blog Posts at Honest Mum and Tasty Tuesdays at Honest Mum