Now you are two
Two years ago today a miracle occurred.
A miracle they told us would never happen.
A miracle that we never dared hope for.
A miracle that brought us together as a family of three.
You're such a bright light in our days, smiling, laughing, happy-dancing. You experience the world in pure joy.
No longer a baby, you're now a little boy, bullish and playful, headstrong but gentle, focussed and serene.
You know what you like… and what you don't. A chip off both blocks for sure.
You clearly adore your sister; a playmate, a friend, a teacher, scolding you one moment and squishing you in a bear hug the next.
You love your doggy, twin to your sister's, bedtime comforter and all round snuggle-pal.
You love Thomas and all his many friends, choo-chooing round the living room in a snake of huffs and puffs.
I'm learning to play again through your eyes.
Happy Birthday Little Man, our miracle boy, two years old today.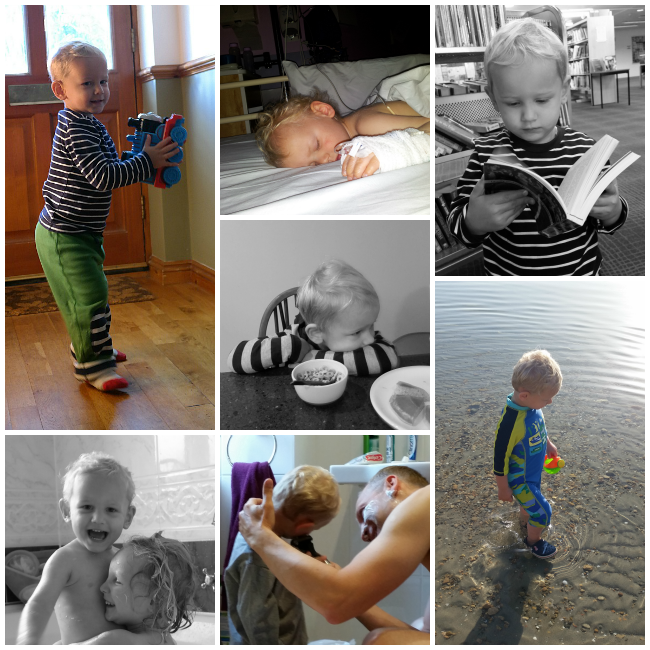 Linking up with #brilliantblogposts at Honest Mum, Post Comment Love at Verily Victoria Vocalises, The Black & White Photography Project at PODcast, Ordinary Moments at Mummy Daddy Me, All About You at Mama and More