Six things I love about NOOM
THE MOBILE APP THAT HELPED ME DROP 22LB
Yesterday I told you a bit about Noom, the mobile phone app that helped the husband and I lose 60lb between us.
Today I want to tell you six things I love about Noom and why it's not just a weight-loss app but a healthy lifestyle tool that I use every single day.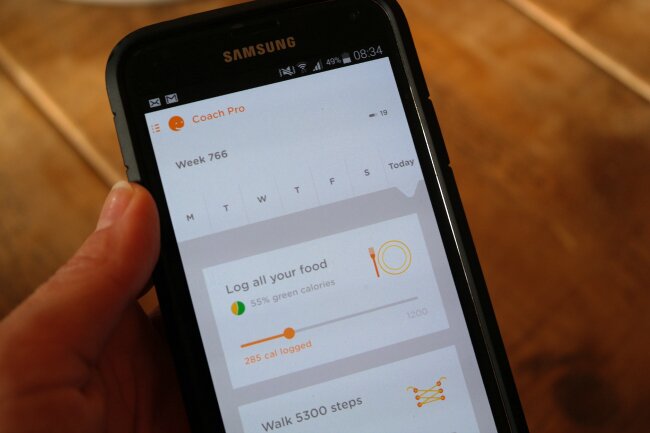 #1 It fits into my life
My phone is a constant companion and Noom sits there on it, reminding me to log my meals, complete my tasks and hit my step count. That's really important because changing habits isn't easy. The simpler you make it, the more consistent you can be and the more likely those habits will stick.
#2 It's realistic
Counting calories sucks. Thankfully Noom doesn't expect me to become a world expert on how many calories there are in a butternut squash. It's about estimating as close as I can. And because the app is loaded with regular foods from supermarkets like Sainsbury's and Tesco it's easy to find what I'm eating.
Stressing about whether that cheese sandwich I ate for lunch was 250 or 255 calories isn't productive. Logging it and moving on, is.
#3 It helps me see what I'm REALLY eating
Why did I hang on to those 22lb? Portion sizes and mindless eating.
I know I don't need to eat the same size portion as the husband. But it's oh so easy to serve up equal plates of food without thinking, isn't it?
Every extra thing you eat makes a difference. But how often have you made a packed lunch for the kids and popped that left over piece of cheese into your mouth without even realising you're doing it? Yep, me too.
The key to Noom is logging everything. EVERYTHING. Even when I'm super-sizing supper or hoovering up the kids leftovers. It ALL goes in so I can SEE it and then get back on track. Honesty really is the best policy.
#4 The traffic light approach
All the food in Noom's database is marked as red, yellow or green to help me make healthy food choices. As I'm logging food I can see what percentage of each I've eaten that day, reminding me to up the veggies and fruit, cut back on a treat or say 'yes' to a glass of wine. It's all about balance.
Plus Noom serves up simple articles every day with facts about nutrition that help me make more informed decisions about what I eat.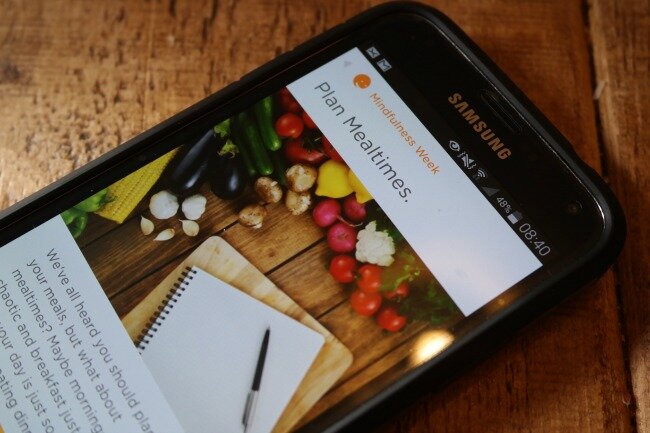 #5 It's not all about food
They key to using up more calories than you eat is exercise. I'm a run/walker which means I run for a set time and then I walk for a set time. Simple as that. I started out running for 30 seconds and walking for 2 minutes and I've built it up over time. When I started I got to the end of the lane near our house and back again. I'm now running for 5 minutes and walking for 1. On Saturday I did that for 7.3 miles.  I log all of this in Noom and it gives me bonus calories for the effort. Yep, I get to EAT  more calories because I'm USING more calories.
If I take my phone on a run Noom uses the GPS locator to track and coach me through it, telling me how far I've gone and how quickly I'm going. There's also a built in pedometer that sets me a step goal every day and counts my steps. Now I know going up stairs to change the Little Man's nappy is helping me reach that goal!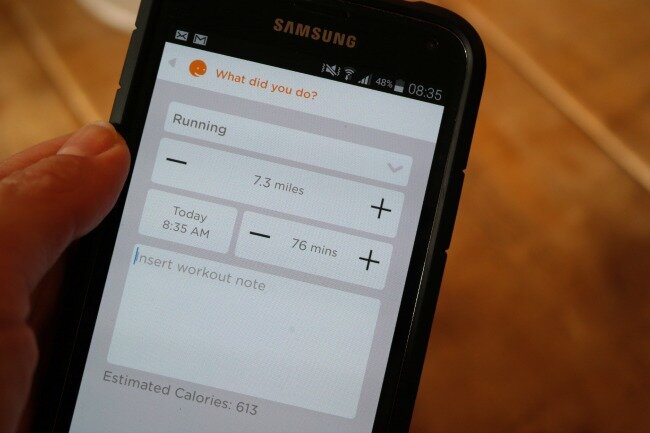 #6 It's fun!
The husband and I are a little competitive. Ok, a lot. And here's where the fun comes in. Noom gives you points each day for everything you do. Log food? Get points. Do exercise? Get points. Read an article on the app? Get points. Reach your step count for the day? Get points. And more points means reaching higher levels in the app. Did we compete on this? YOU BET WE DID!
But you don't need to know someone else using the app to compete or get support – Noom Groups will match you up with others just like so you don't have to go-it alone.
COMING SOON TO A MOBILE PHONE NEAR YOU
I'm a big fan of Noom so I'm very excited that Noom UK has asked me to work with them to launch their new body-confidence and habit-changing challenge.
In the coming weeks I'll be posting more about the challenge and how you can sign up for it. PLUS I'll be giving away some FREE Noom Pro vouchers.
So watch this space!
Linking up with Brilliant Blog Posts over at HonestMum.com and The List at You Baby Me Mummy