Me and Noom – in the press!
Yesterday I was interviewed by a very nice reporter from my local paper – the Dunmow Broadcast – who was interested in running a story about how I became the face of Noom, the app that helped my husband and I lose 60lb between us. (You can read more about Noom helped us in this post and I've shared 6 things I love about Noom too.)
They published the article today – I'm so glad they used this photo of me and Curly Girl as it's one of my favourites! A couple of the facts weren't quite right but it is still a LOVELY feature that I'm very proud of. You can read the full article over on the Dunmow Broadcast website.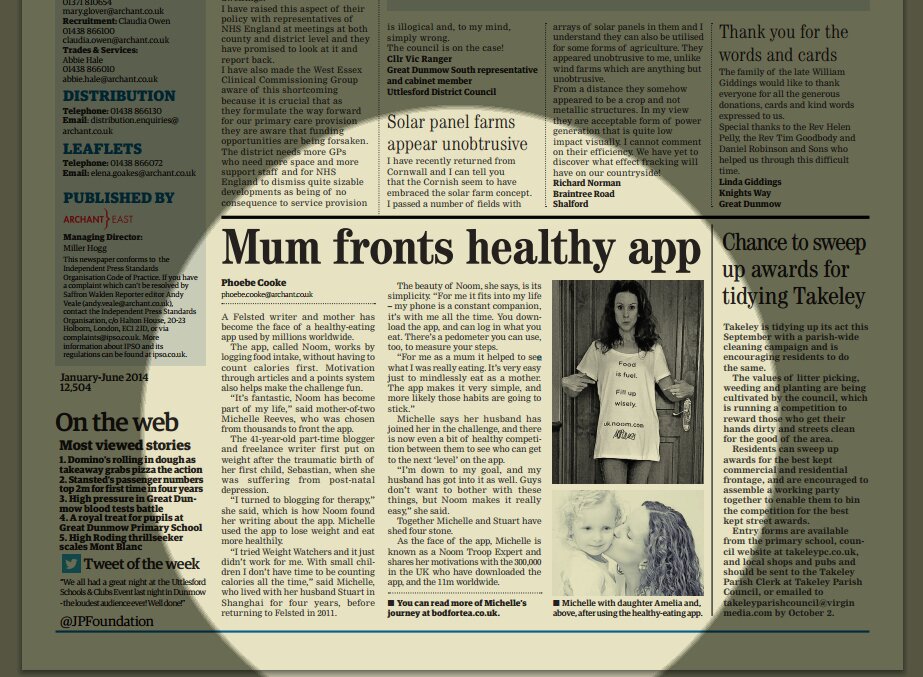 I've also featured this week in…