Exploring Murcia – Los Alcazares
While we're here in Murcia with James Villa Holidays we're keen to get out and about and our villa is the perfect base for exploring the area. With a fully equipped kitchen and supermarket on-site at the Mar Menor Luxury Golf Resort whipping up packed lunches – and coffee to go of course – is easy. From beautiful beaches and promenades to Roman Culture and city life we're really enjoying scouting out the local towns and coastline and I'll be sharing our visits to Cartagena, Santiago de Ribera, La Manga and the capital city of Murcia soon. But today more about our closest town.
Los Alcazares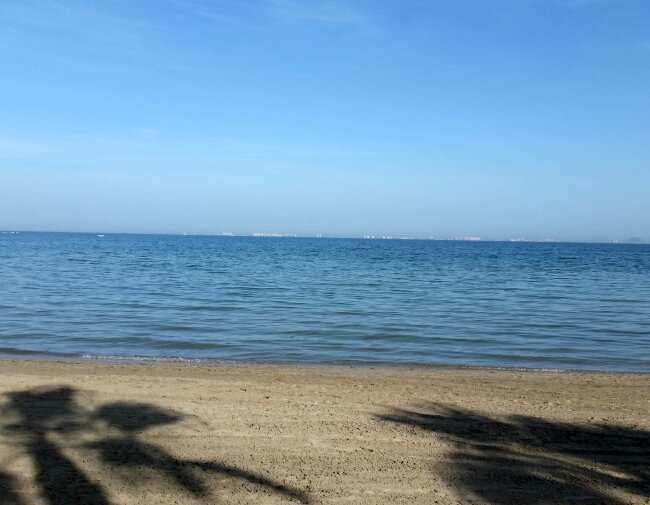 Just a 10 minute drive from the resort, on the other side of the motorway, Los Alcazares is our closest town and our nearest beach. It has a large Mercadona supermarket stocked with European groceries (we spotted almost every well-known UK brand) and a free indoor car park and we used it to pick up some extras not stocked at our on-site supermarket. There is also free parking by the seafront and seven beaches to choose from.
We spent a morning at Playa de la Concha next to the Yacht Club Alcazares with it's calm waters and dark sand. The very shallow water all along the coastline (which is actually only 7m at it's deepest point) is perfect for toddler play and we could happily let both the little ones paddle about and play in the water. With Curly Girl at school full-time this was the perfect time for them to just hang out and bond and it was magical to see them together having so much fun in the Sun.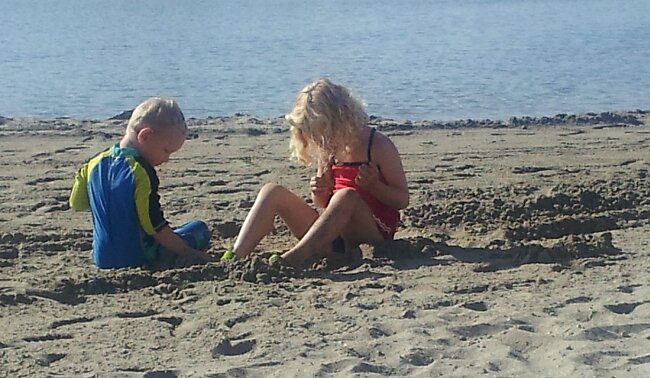 Top tip: rent two deckchairs and a sunshade for the day from one of the bars along the shore for 8 Euros. We certainly appreciated the shade – and the delicious cafe con leche – and it was the perfect place for a picnic out of the midday sun. Especially if you steal Mummy's sun hat!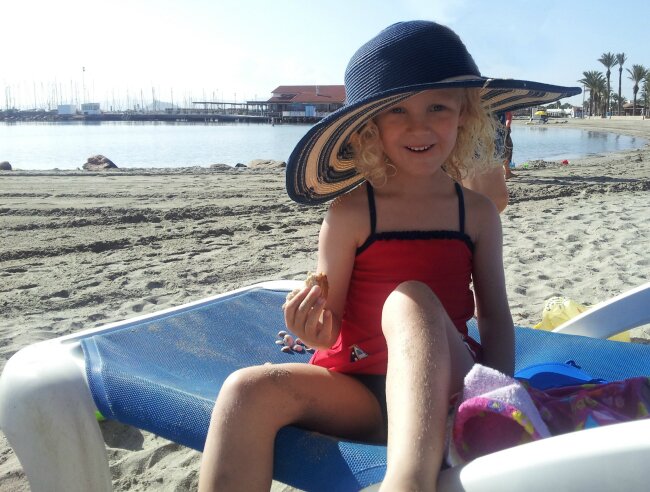 It's worth noting here that we spotted lots of Jellyfish in the water near the shore. I was worried that the children would get stung but a local family reassured us that they don't sting. A quick trip to Google reassured me that while they do sting it doesn't seem to have much affect on humans.
We warned the little people not to touch them anyway – it's important to us that they learn about respecting nature – but got close enough to have a good look at these extraordinary, graceful creatures – known as fried egg jellyfish – that live all along the med.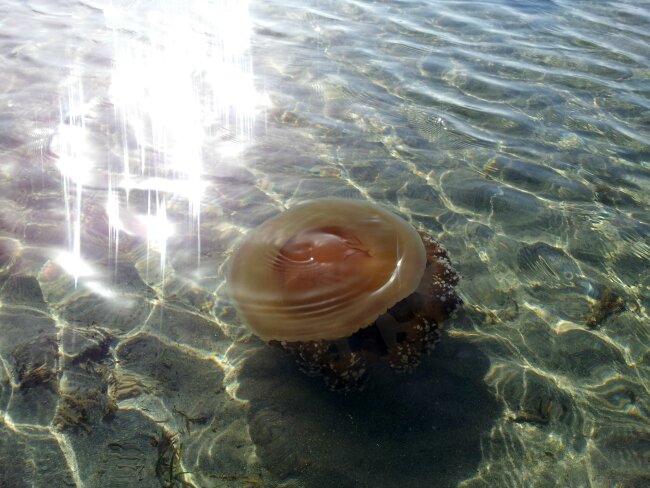 The promenade along the seafront is pedestrianised so it's perfect for a long leisurely walk with magnificent views of the calm waters of Mar Menor, the largest salt lagoon in Europe. On a clear day you can see La Manga strip on the other side of the closed sea. As we brought a packed lunch we didn't eat at any of the local restaurants at Los Alcazares but the family we spoke to told us that there were lots of lovely eateries all along the beach front in the evenings offering every type of food imaginable. We'll just have to come back another day to find out for ourselves!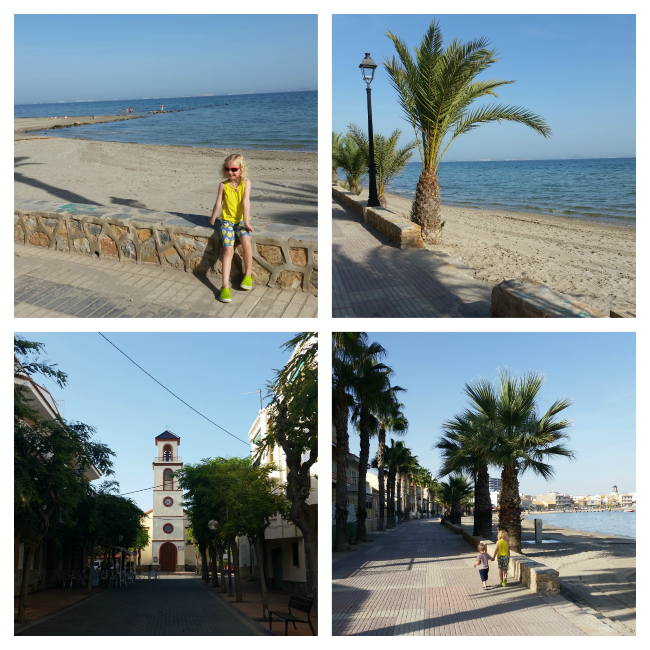 Linking up with
Country Kids
at
Coombe Mill
 and
All About Me
at Mama and More