WIN! My 1st years personalised toy storage bag giveaway
With only two weeks until the big day it's not long until the big man in red rocks up with his sack full of presents. I love Christmas as much as anyone but the reality is that in a fortnight there will be more toys to trip me up in the living room, loiter at the bottom of the stairs and hang out student-style in the hall!
Of course they will also, ultimately, bring joy and delight to two little faces which makes all the stubbed toes and lego brick hopping worthwhile. But I'm still so thankful to have a spare room that we can use as a play and storage room for all the kids' toys. This year I'm adding to our traditionally bright but rather plain Swedish boxes with this fantastic personalised toy storage bag from My 1st Years.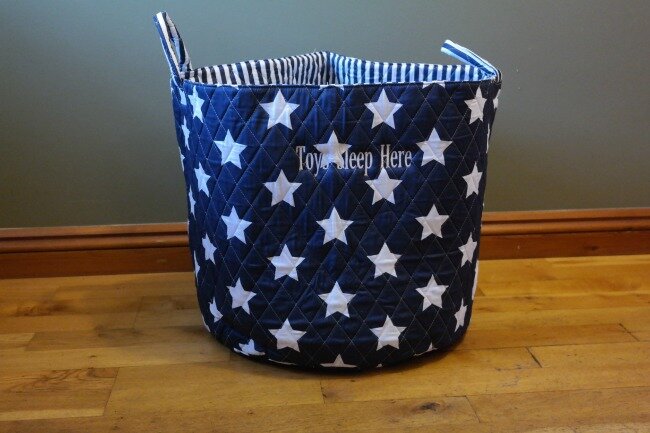 There's something lovely about receiving a My 1st Years box in the post… my friend Vicki at Honest Mum compared it to a certain high-end jewellery box but for kids which is exactly how I felt about it!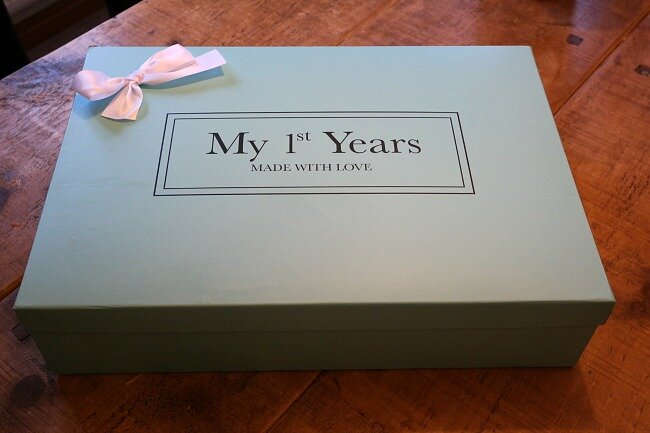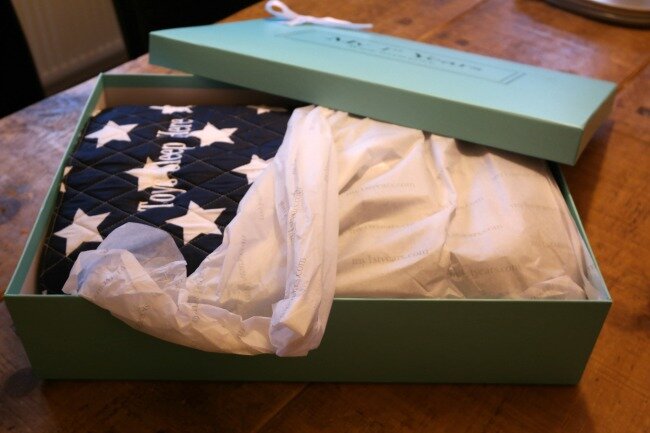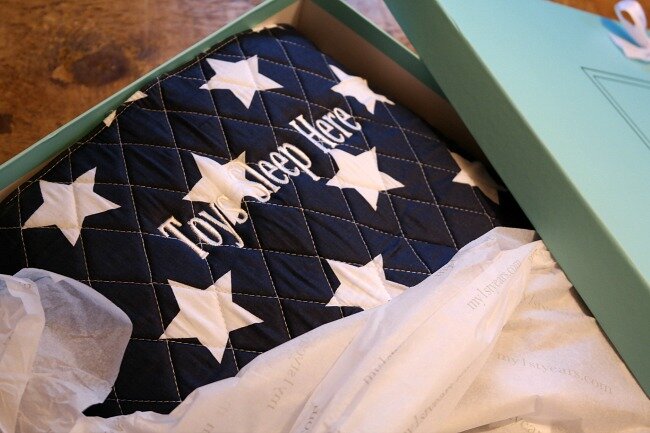 What's fantastic about this toy storage bag is that as well as being super roomy and beautifully made with great attention to detail (check out the handle below) you can personalise it with your own words. Anything you like! I chose the whimsical 'Toys Sleep Here' but you could easily have one for each child with their name or have one for each type of toy like 'trains', 'dolls', 'books'… or elephants perhaps!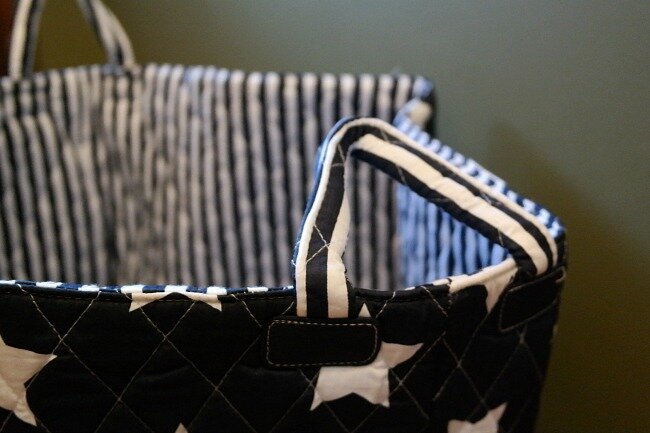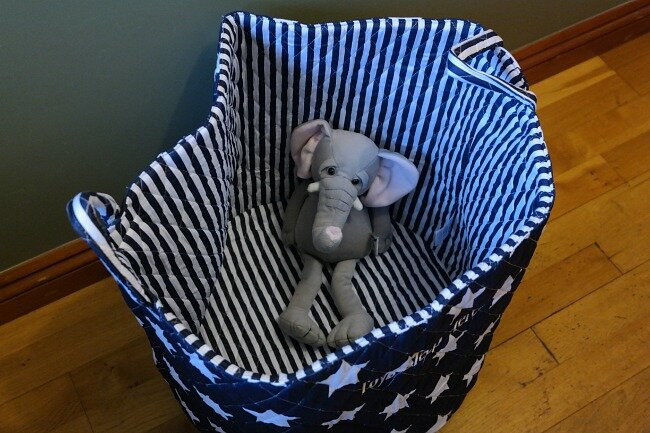 I'm encouraging the little people to take ownership of tidying up their toys at the end of the day and having a storage bag with strong handles like this makes it easy for them to throw toys inside and carry them back to the playroom. If we don't have time to put everything away the toys can sleep quite happily in their comfy bag until the next morning. Hence the wording I chose on our bag!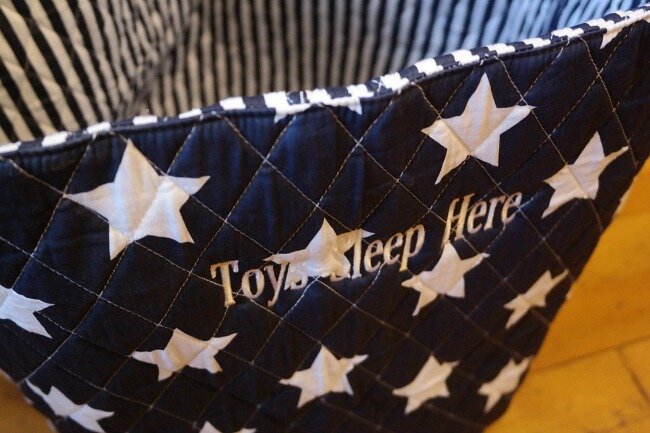 Our bag has pride of place standing in the playroom ready to be used but because it's soft and squashy it's just as happy rolled up and stored away until we need it. It also comes in red and grey both with white stars and a choice of colours for the personalisation. At £35 including your choice of wording I'm seriously considering getting the other colours to make a full set! It would also make a fantastic Christmas or new baby gift.
There are some lovely videos showing what goes on behind the scenes at My 1st Years to create their beautiful gifts on their  so do take a look with a cuppa when you have a spare moment or two!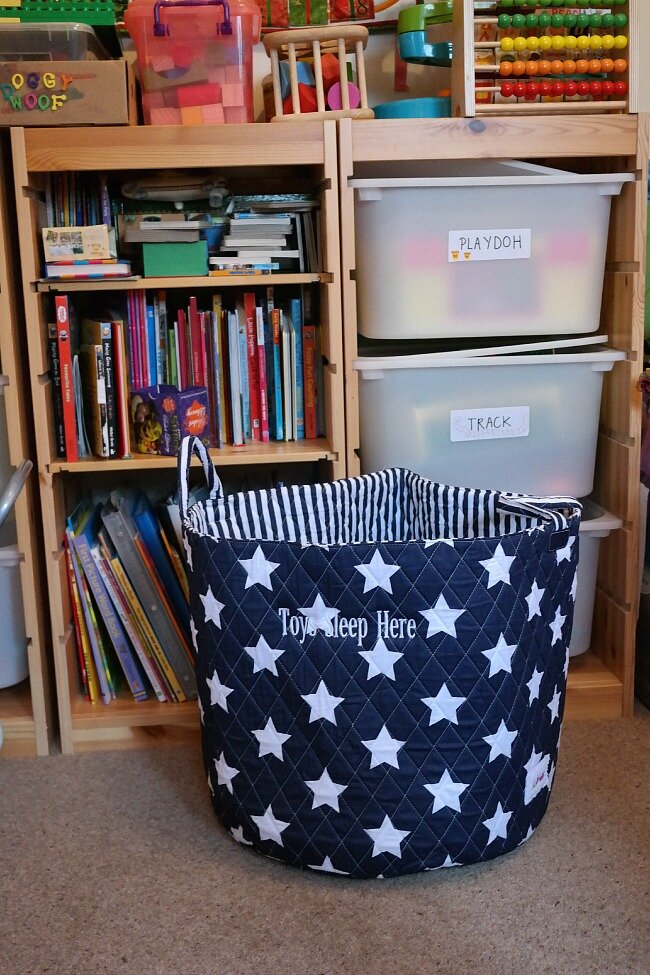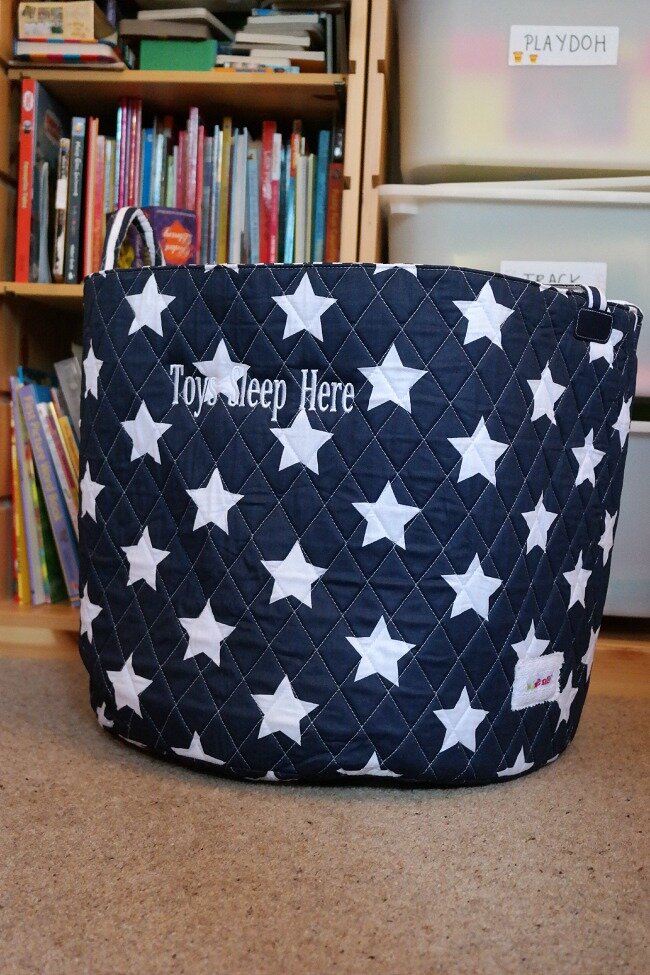 Giveaway
I'm delighted with our personalised toy storage bag and My 1st Years has kindly offered one of you lovely lot the chance to win one for your kid's toys this Christmas! Enter now using the Rafflecopter widgety thing below and tell me how you would personalise it. The lucky winner will win a star storage bag personalised with the words of their choice… joining the some rather famous My 1st Years owners like these guys!
a Rafflecopter giveaway
Disclaimer: My 1st Years gifted me a fabulous Navy stars personalised toy storage bag to review and offered one for me to giveaway. All opinions are my own. Terms and conditions are listed within the Rafflecopter widget. Sorry, UK entry only.
Win competitions at ThePrizeFinder.com and Loquax. Linkin up with Tried and Tested at Family Fever and Freebie Friday at Given to Distracting Others