4 time-saving tips for moving your blog
Last month I took the plunge, waved goodbye to Blogger and moved Bod for tea lock, stock and barrel to our new self-hosted home on WordPress. I learned a lot during this process, including that I didn't spend enough time doing some things and too long doing others! There's was so much to consider – from my overarching blog and social media strategy to the nitty gritty detail of individual image sizes. There's a lot I wish I'd known beforehand so if you're considering moving your blog to a self-hosted site (or just transferring to another platform) here's four time-saving tips to consider before you take the plunge.
#1. Spend some time to plan ahead
What's your brand? Think you just have a parenting blog? It's still your brand. Your header, your style, your voice are all part of brand 'you'. Are you going to take it with you as it is? Tweak it? Redesign it? Moving is a chance for a fresh start if you want it. I was happy with my overall branding but wanted to make Bod for tea cleaner and simpler in it's design – my blog header is now smaller with more white space around it for example. I also decided to stop using drop capitals at the beginning of my posts, remove all shadowing from around my photographs and use less illustrations.
How do you want your blog to look and to work? Parenting, technology, fashion, beauty, cooking;  the list of blog types is endless. But whatever your niche it may lend itself better to a particular blog style or 'theme'. A fashion blog might want a gallery widget, a cooking site needs a clear recipe section. Take some time playing with different types and see how they work. On WordPress Elegant Themes has a good selection.
Follow the advice of Lucy from Capture by Lucy and make a scrapbook or Pinterest board of your favourite blogs and their style. What is it you like about them? Use this to help plan your own design.
Plan your navigation – so important. This is how your readers will find their way around your site and if you lose them here they will in all likelihood just click away (unless they're your Mum in which case they will ring you up and ask why they can't find that post about poo you wrote last month). I spent time thinking about my categories, looking through my posts and working out names that covered most subjects. LIFE is now my catch-all because essentially it's all about that but also because I wanted a simple navigation bar – my other categories are all nestled underneath it.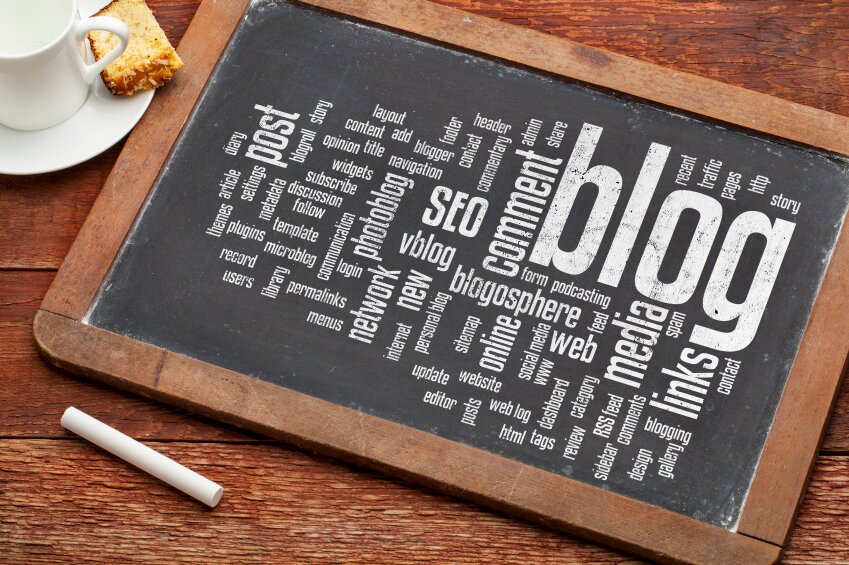 #2. Clear out the clutter before you move
Just like when you move house it's much easier to clear out any clutter before you leave. Particularly because you're just more likely to shove it in a corner and try to forget about it once you're tucked up in your shiny new home. Also depending on your new theme you might need to resize some of your images as I have (and am still doing). PicMonkey is great for this.
If you're been blogging for a while there are probably posts from the past that don't fit with the way you blog now. I took part in a lot of memes and linkys when I first started blogging and I didn't want to move all of those over to my new site. BUT before you start deleting things stop for a moment. There will probably be links back to your site from these posts that aid your Google ranking. Perhaps you could pop them under an archive category instead?
#3. Pick someone to help you that you trust
You can go it alone, shove everything into the back of a van and hope it doesn't get broken on the way to your new home. Personally I'm so grateful to have had Jo from to help me make the move over to self-hosting. She listened while I span all sorts of ideas, was practical, clear and concise in her advise, made changes quickly and was oh so patient when I changed my mind. Again. And again. If you can, invest in your blog, it will pay dividends in the long run.
#4. Get fresh eyes on the design before you launch it
You might love the new look and feel of your site but before you press publish it's a good idea to get someone else to take a look at it. Major brands spend thousands putting potential new designs in front of customers and prospects to see if they can complete simple tasks. I'm not suggesting you drag people off the street to test your new blog layout but it's worth asking a couple of people you trust if they can find how to contact you, navigate their way to the page where you explain how brands or PRs can work with you and find your latest blog posts.
So am I happy with my choice to move to WordPress? Yes so far I am. Ok so I have to back up my blog myself (there's a 'plugin' for this that once installed does it all for you) and I have to update the software from time to time (it tells me I need to do it and I press update, no big deal) but I love the interface, the clean writing space and the ability to manage my own SEO.
Have you recently made the move to a self-hosted site? Why did you make the jump? What's your top tip for preparing to go self-hosted?
Joining up with the lovely Vicki's Brilliant Blog Posts at HonestMum.com and The List at You Baby Me Mummy/Mums Days.