Unlocking the secrets to everyday JOY
­
Something's been bubbling under here for a long time… and it's about to explode.
On 20th December I fell down the stairs and broke my hand. Two days later a surgeon pinned the bones back together with a two inch plate. The following day I had laser eye surgery which meant I couldn't see more than a blur out of my right eye.
The very next day was Christmas Eve.
Oh woe is me, right?
WRONG.
I've always been a positive person on the outside – full of energy and busyness. Heck, apart from my dance with post-natal depression I usually FEEL positive. But on the inside my glass is permanently half full. Negativity is my dialect, perfectionism my disease. I'm a strong, confident, capable woman, I know this. But these two traits cloud my everyday, skew my priorities, affect my most important relationships, stop me reaching my potential and distract me from the moments of joy in my blessed life.
And yes, I do know how blessed I am. I'm SO grateful for the amazing life I live, my gorgeous family, my supportive husband – the love of my life and my best friend – the chance to work doing what I love and to balance that with raising my incredible, beautiful children.

I know this in my heart.
But still the negativity persists.
It's INGRAINED. It's a habit.
It's blocking me from experiencing the simple joy of everyday moments.
Over the past few weeks four books have come into my life. One was gifted to me by the amazing Renee at Mummy Tries, another by Alisa Frank, both to review on this blog. One was a gift from my sister, the last a gift to myself. I can't wait to tell you about them over the coming weeks.

All these books have something in common – they have touched my heart and soul, they have galvanised me into action and set me on a journey.
A journey away from ingrained negativity.
A journey towards positivity.
A journey to everyday JOY.
It sounds hippy right? She's lost her marbles, you whisper. Where's the reviews, the giveaways, the FUN? Hey I used to read this kind of post and scoff a bit on the inside. But now I know that was my internal negativity poking me in the eye. The negativity that is trying to PROTECT me from joy.
Look, this is important. This is HUGE (for me at least). This is what really matters. Because JOY is scary.
Why? Because it can be taken away. And not having something at all sometimes seems better than having had it and then losing it.
As part of my plans for this year I joined Ruth at Dorky Mum, and others, and used Susannah Conway's Unravelling the Year workbook to help me set a series of intentions for 2015. I'm still working through it but one part is complete – choosing a word for the year. A word that encapsulates all that I want to be and do and achieve.
I considered happy and positive but they didn't make my heart leap. I needed a word that sang about deep happiness and contentment, the wonder in the everyday, bliss, pleasure and seeing the beauty and magic in the small things. I needed a word that spoke about feeling AMAZING, feeling blessed and most importantly both internalising and radiating those feelings.
The word I needed was JOY.
Even just typing it makes me grin.
And so I invite you to join me on my journey to joy this year. Don't worry, there will still be plenty of fun and the odd poo story like this one, giveaways and reviews with the fantastic brands that I LOVE working with, my new fitness challenge – preparing for my first half marathon, eeek! – and a brand *NEW* linky to join in with that I'm super excited about.
So if you'd like to, come along with me. You don't need to pack a bag, just an open mind.
And biscuits, always biscuits.
It's going to be amazing.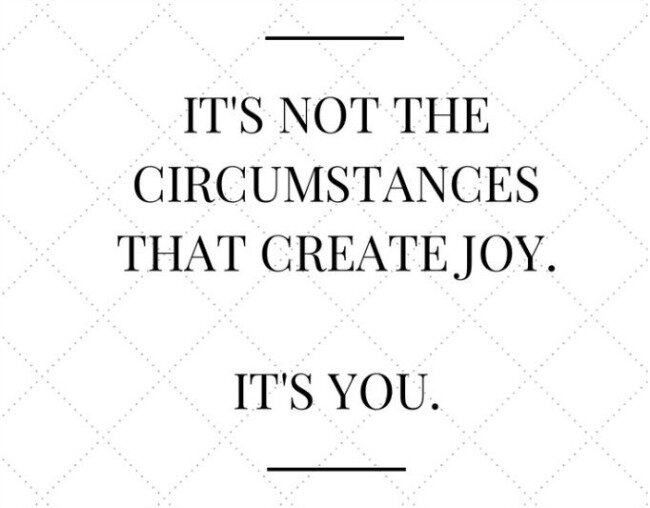 Image credit: Idealistmom.com
---
Linking up with Share With Me at Let's Talk Mommy, All About You at Mums Days and Mama and More, Brilliant Blog Posts at Honest Mum, Post Comment Love at Verily Victoria Vocalises, Give Thanks Thursday at Mummy From The Heart
­