Parenting Around The Planet – An American in London
Parenting Around the Planet is a chance to step back from the day-to-day and take in another perspective. Parenting isn't easy and we do the best we can with the resources we have. Raising our families in different ways, in different cities, in different countries. All going through the good and the bad and getting on with it. Getting through it. Sharing it. Let's celebrate our differences as well as our similarities!
Today we have a twist on Parenting Around the Planet as it's not a perspective from another country but from right here in the UK.  I'm delighted to welcome Shobha from NYLon Living – an American expat living in London with her English husband and twins aged 8. Shobha is an ex-corporate lawyer turned stay at home Mum and writes about homes, family and a life that straddles both sides of the pond. She has always enjoyed travelling and exploring new cultures and places and also blogs at Just Go Places about family travel. You can follow Shobha on Twitter as @ and  .
So grab a cuppa, sit back and enjoy Shobha's thought-provoking perspective on her children's education…
Would you like to guest post for this series? Get in touch.
I always assumed the childhood I had was the best. To be fair, I don't remember most of the details but just a general vague feeling of happiness. So when I had my own children, I thought I wanted a similar childhood for them. Raised by Indian-American immigrants, education was always an important part of my childhood. My parents made financial sacrifices so that I went to a small, private elementary school and high school in the suburbs of New York. If I weren't living in London, I'm pretty sure my children would have the same experience.
Over the summer, one of my friends gave me a book, The Smartest Kids in the World; And How They Got That Way by Amanda Ripley, which made me really think about American education. In the book, Ripley writes about 3 American high school students who go abroad to study in Poland, South Korea and Finland, respectively. The comparison with the education they were getting in the USA is riveting reading.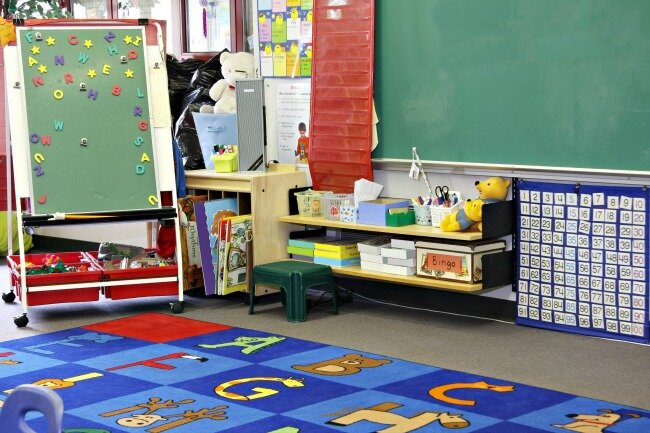 What are these countries doing right? In each of these countries, students are expected to meet high standards. There isn't an everyone is special at something attitude. There are clear academic winners and losers. Moreover, the teachers are held to a high standard. They are academic high-achievers in a profession with is treated with respect.
Of course, Ripley isn't sparing on the criticism either. For example, in South Korea, children go to school all day and then crammer schools in the evening. We are talking about 12 hours of school a day in addition to a schedule that amounted to an extra 2 months of school more than the average American student. The children were miserable and exhausted – losing their childhood in preparation for adulthood.
Raising children overseas has been a learning experience for me and has made me question long-standing cherished beliefs. For example, is it such a good idea for children to have 3 months off for the summer? I remember loving the long, lazy days of summer which seemed to stretch forever. Studies have shown though that having such a long extended summer vacation results in children forgetting a chunk of what they learned in school. Maybe those cherished hazy days of summer weren't good for me!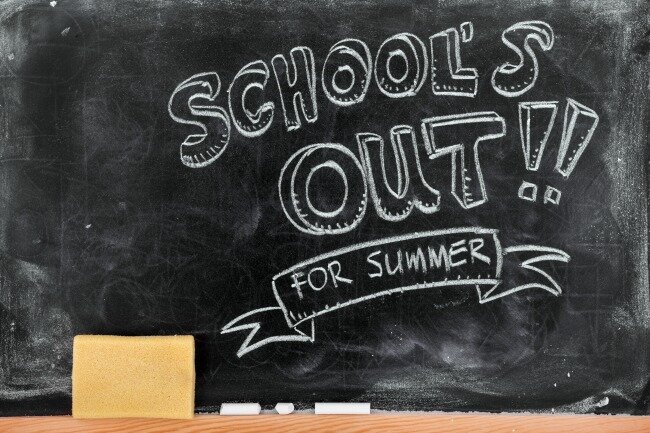 Ironically, my friend who gave me the book is raising her three children in Westchester very close to where I myself grew up. Her description of the uber-competitive parents in her school district are really not that different from the parents I meet in North London. I may have moved across the pond geographically only to find myself in a similar situation. The main difference I can see is that the American schools have a huge emphasis on sports which my unsporty children would find difficult. Although my daughter is on the gymnastics squad, she has little interest in pursuing it with any degree of discipline. My son lacks both the interest and the coordination to play any sport.
The whole education process in London has thrown me for a loop. I assumed that my children would go to the American School in London. Unfortunately, they did not get accepted and we have started them in the British system. I always assumed we would try to get back into the American system but should we? Perhaps we should consider the International Baccalaureate which is known for its academic rigour. Having more options than the average American school district does not make the decision-making easier.