Little Man's jungle party!
Last week our Little Man turned two but with his sister at school and Daddy at work we played down the day itself and celebrated this weekend instead with a family party – jungle style! I got decorating with some fab party accessories from Party Delights, focusing the main pieces, like this Happy Birthday backdrop, plus a great table centrepiece and jungle animal favours in the dining room for our big family lunch. The hanging parrot added a great final touch!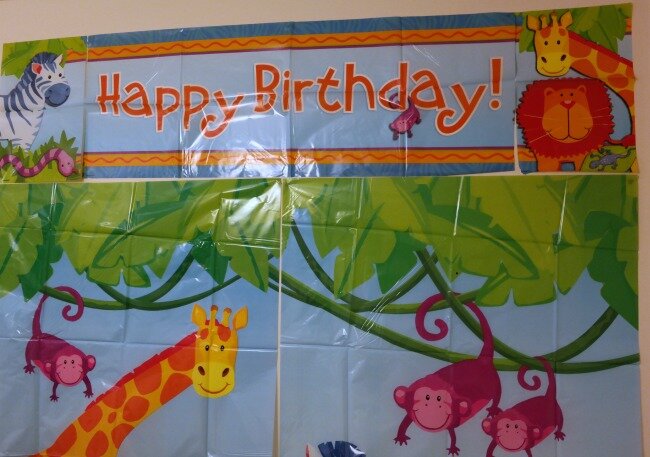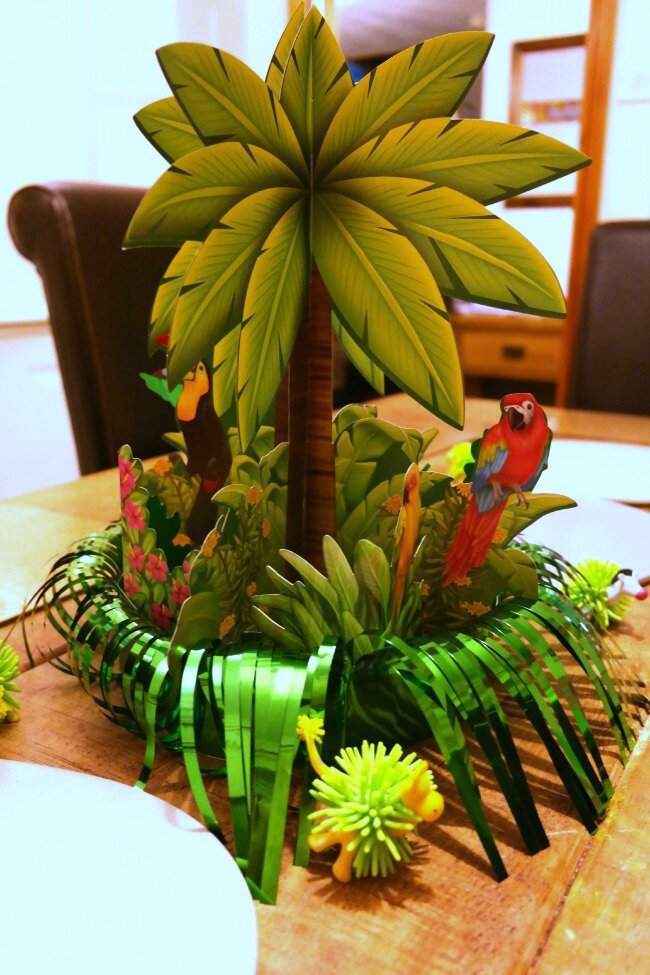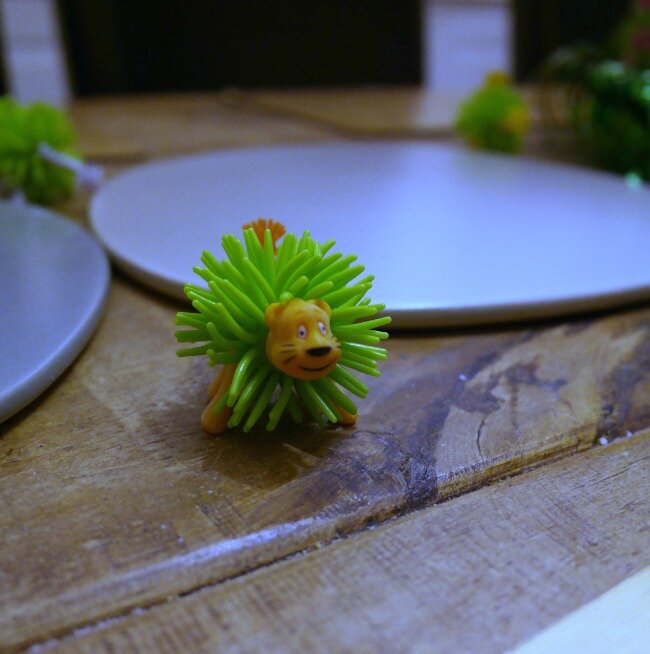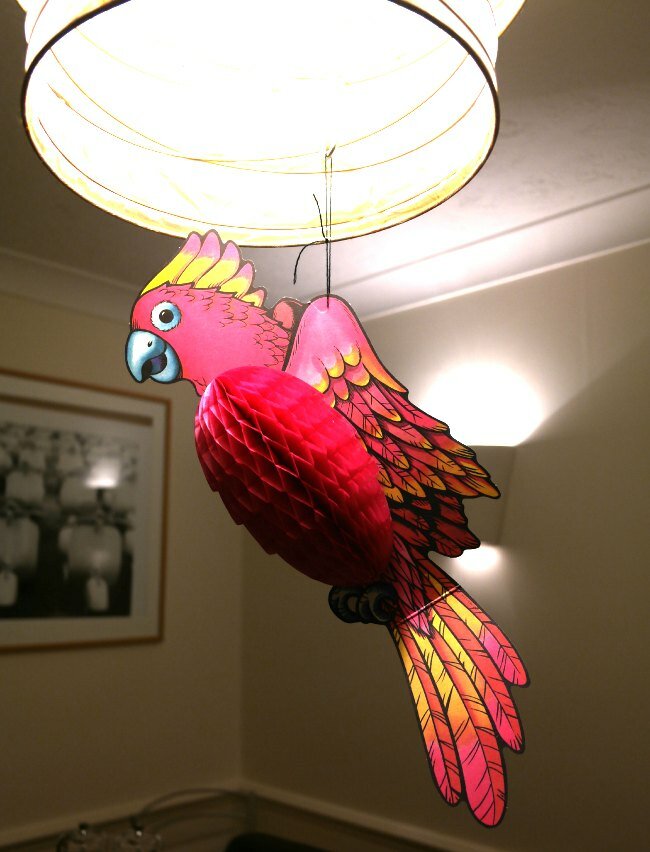 I wanted the theme to continue through the house so I added some animal decals to the walls in the kitchen, hallway and living room. I love this giraffe popping out from behind the clock in the kitchen and the tiger under my painting of Bolgheri in Tuscany.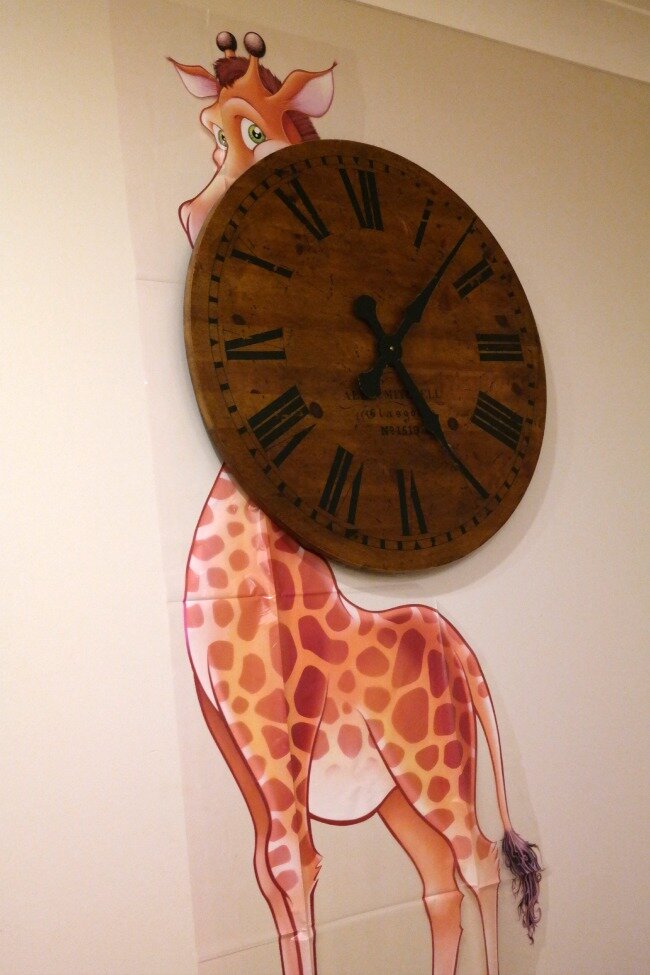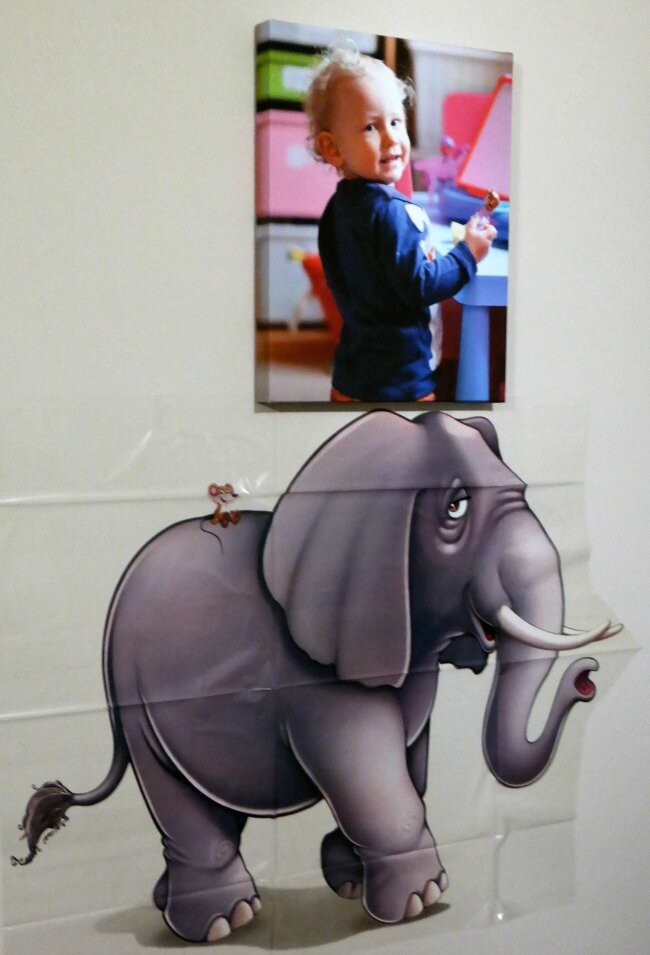 On Saturday night this HUGE balloon arrived – it was actually much bigger than I thought it would be! Little Man's new found skill is toddling down the stairs on his own in the morning, steadying himself with one hand on the wall. My heart leaps into my mouth watching him swaying, stumbling and righting himself! I decided to pop the balloon right at the bottom of the stairs so that he'd see it as soon as rounded the corner on his way downstairs after opening his presents and cards the next morning.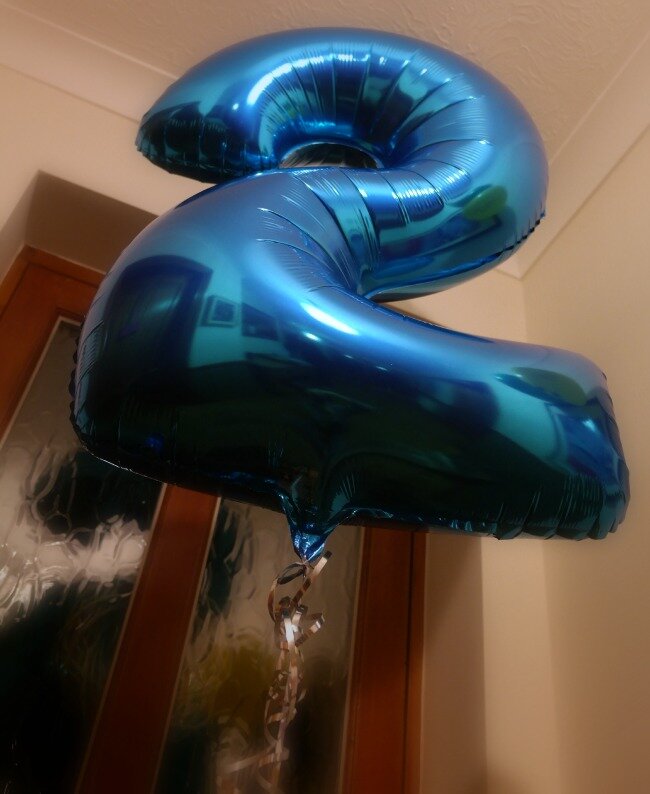 On Sunday morning we started with our birthday and Christmas tradition of everyone piling into our bed to open cards and presents from Mummy and Daddy. Curly Girl was keen to help!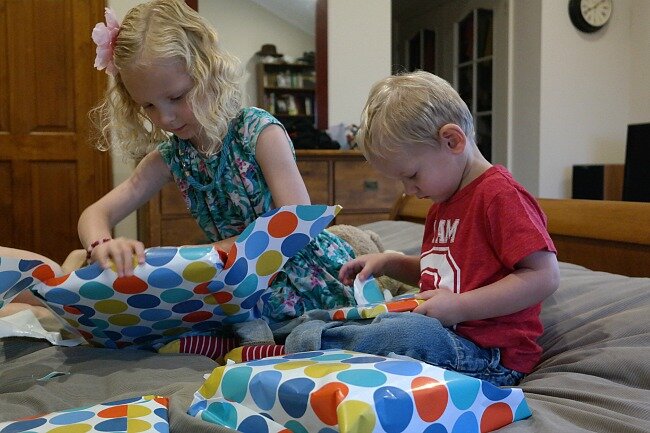 Once the family arrived we had a delicious lunch of roast lamb with a garlic and herb rub (great work by the husband – yummmm) and my Eton Mess with a twist which is always a winner. When the birthday boy woke up from his nap he joined us at the table for some family fun. Love this shot of him sitting on Daddy's knee.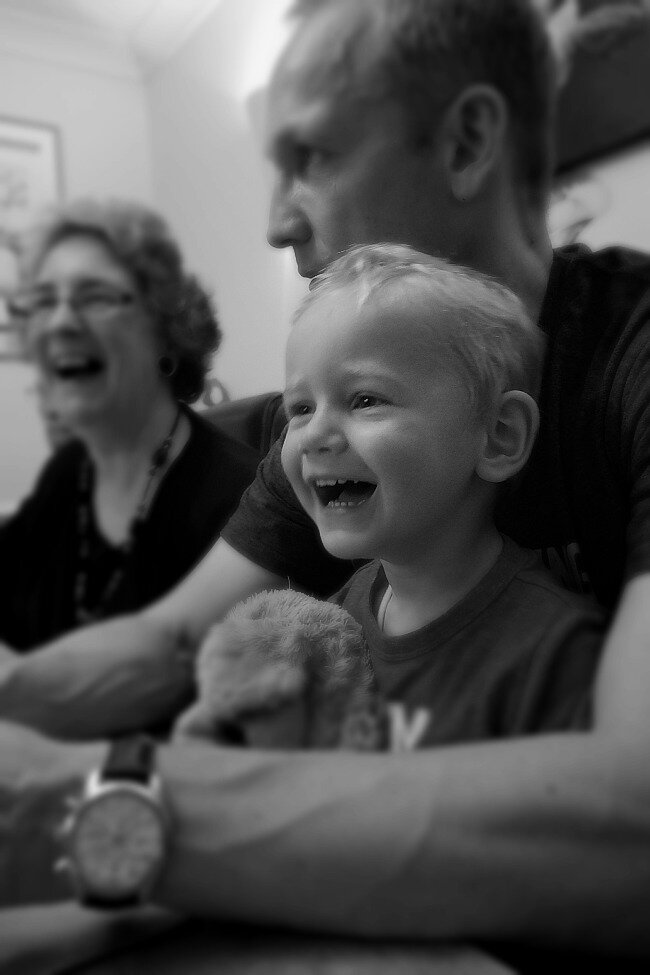 After lunch the present opening resumed…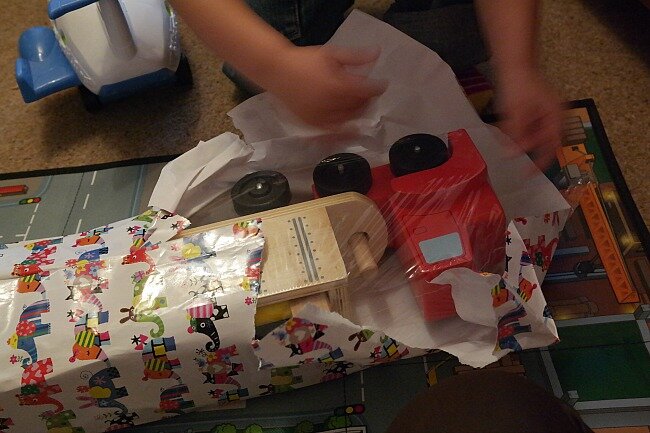 ….until after a long play with all the toys and a fun game of pass the parcel – can you guess who won? – we tucked into the delicious jungle-themed chocolate cake that my sister had baked especially for her nephew. The decorations were based on the IKEA animals in his bedroom – so cute!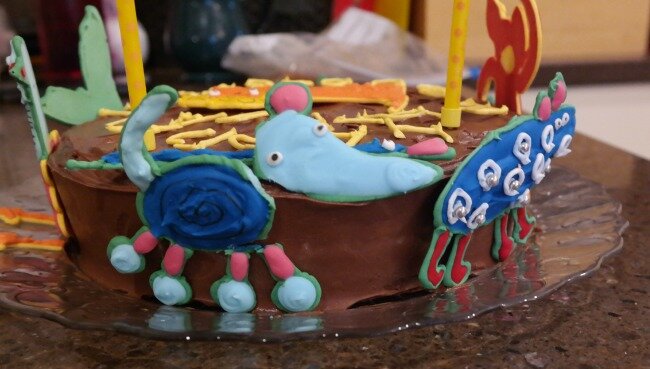 Such a special day and so much fun. Happy Birthday Little Man!
What happened next…the roller-coaster ride of parenthood
After all our family left on Sunday the Little Man became very clingy. He was coughing and crying and wouldn't let me put him down to make tea for them both. He'd not been himself really since Thursday night and eaten very little for a couple of days. Sunday night he (and therefore I) hardly slept and he was sick from coughing so much.
On Monday, after a trip to our GP, we were sent straight to our local hospital.
The diagnosis of a chest infection, possibly pneumonia, and borderline oxygen levels, plus the fact that he was being sick, was enough to make us a case for observation at the very least our doctor said. After a long wait in the children's ward, which by the way was lovely with lots of toys and lovely staff, we were told his oxygen levels were good enough for him to return home. He's on antibiotics but turning the corner.
As I posted on Facebook the same day, being a parent can be a real roller-coaster ride. One moment you're up, the next crashing down. It was a scary time but I won't let it overshadow the lovely memories we have of his special day.
Linking up with The Black and White Photography Project at PODcast, Share With Me at Let's Talk Mommy, Brilliant Blog Posts at Honest Mum
Disclaimer: This isn't a sponsored post – I bought all the our jungle party accessories myself from Party Delights.