My top 5 holiday hotspots
There's a legend in my family that my Great, Great, Great Grandmother was a Romany gypsy, caravan and everything. Whether or not it's true has been lost in the mists of time (and perhaps the odd sherry) but one thing is for certain, most of the women in my family have a love of travel coursing through their veins. And me, well I'm no different.
Luckily the husband feels the same and we've been fortunate to visit some amazing holiday destinations from Australia to Amsterdam.
So with just two weeks until we set of on our next adventure – a two-day road-trip from the UK to Southern Spain with James Villas Holidays and two small people (eeek!) – I thought I'd start the countdown by sharing some of our fav holiday hotspots and memories from the days before the children arrived. Nope, this isn't a sponsored post. And yep, all the photos were taken by us, not a promo shot in sight!
#1 Kurumba – The Maldives
Kurumba is the closest island to Mali, the capital of The Maldives. It was also one of the first islands to become a tourist destination and they know a lot about what makes a great holiday. Before the little people came along we went scuba diving there almost every year, the crystal blue waters treating us to sights of huge tuna, pretty angel and trumpet fish, stately octopus and graceful manta rays. If we stepped out of our beach-side villa early enough in the morning we could watch baby reef sharks swimming in the shallow lagoon that surrounds the island. And aside from the diving, and the fabulous on-island restaurants, holidays here were pure relaxation – sun, sea, sand and sipping cocktails.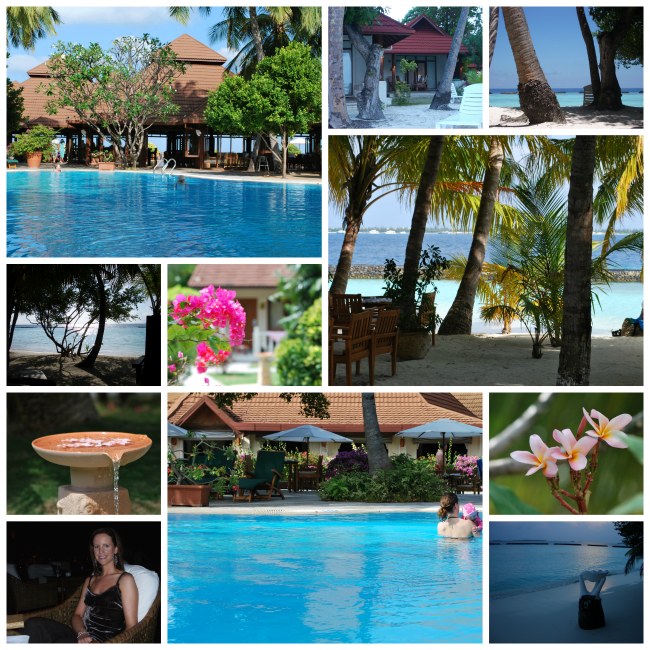 Kurumba, Maldives
#2 Phoenix – Arizona
Road-trips feature a lot in our holiday plans – perhaps it's that gypsy heritage coming out? But it all started back in 2003 with our honeymoon. The husband planned it in secret, telling me to pack light for all weathers, but not letting me know where we were going until we arrived at Heathrow. (How do you pack LIGHT for ALL weathers? I still don't know. I stuffed half of my clothes into HIS suitcase I seem to remember!) When I found out it was a US adventure from East Coast to West Coast taking in Niagara Falls, New York, Arizona, LA and finally the Hawaiian island of Kauai, I KNEW I'd picked the right husband! It was the perfect holiday with a sprinkle of luxury (we stayed in two honeymoon suites) and a combination of city fun and huge country vistas.
The full story will have to wait for another post but here's one of my favourite stops on the road-trip – Phoenix in Arizona. We loved this hot, desert city so much that we've been back twice since, staying at the luxurious Sanctuary on Cambelback Mountain Resort, an spa oasis amidst the heat and dust. From air conditioned shopping malls to the hot heat of the resort pool, the sweeping Grand Canyon, bottomless coffee pots at the local diners and cowboy re-enactments in Tombstone, we loved it all.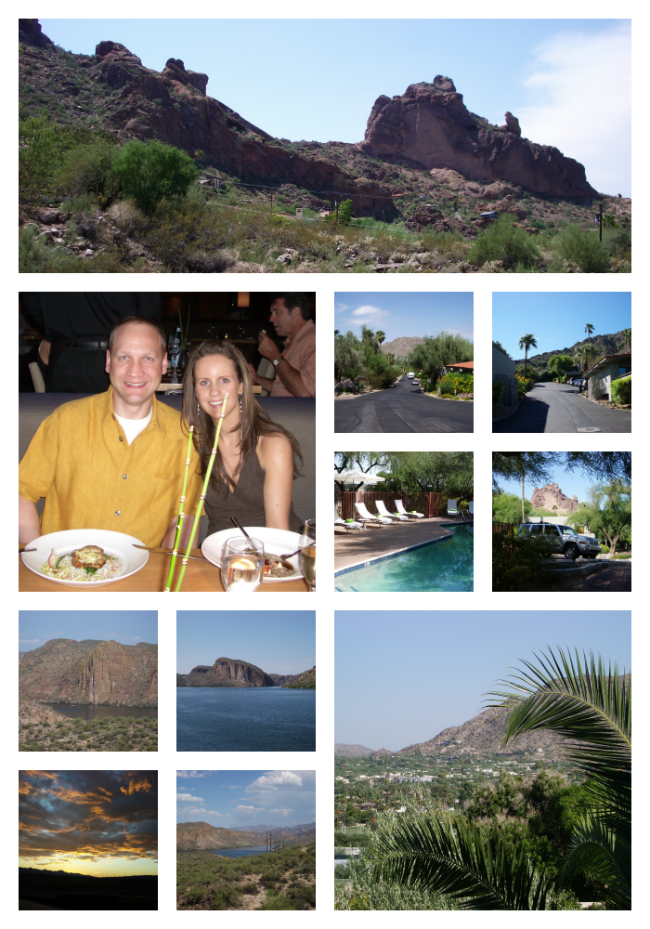 Phoenix, Arizona
I just had to throw in some photos of gorgeous Kauai too, the oldest of the large Hawaiian islands and featured in more than seventy tv programmes and films including Jurassic Park, Six Days Seven Nights, Pirates of the Caribbean – on Stranger Tides, Raiders of The Lost Ark and George Clooney's The Descendants. We went diving here too with giant turtles – amazing!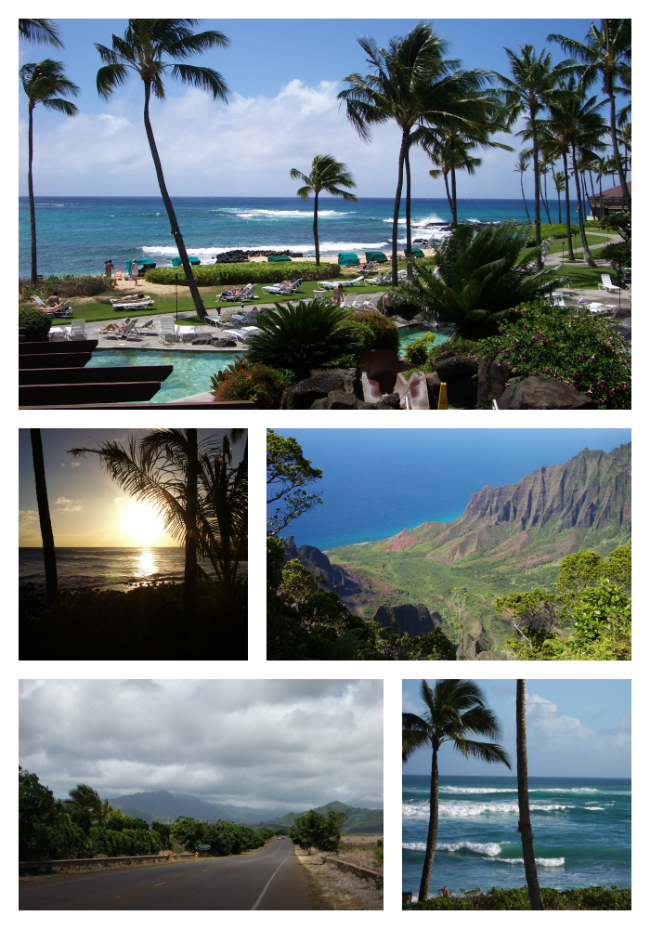 Kauai, Hawaii
#3 Sydney to Melbourne, Australia
Ok, not so much a hot spot as the whole side of a country! When we lived in China, Australia became an easier destination to visit – 12 hours away instead of the 24 from the UK – and we did a two week road-trip from Sydney to Melbourne when Curly Girl was 18 months old. Sydney was wonderful for the couple of days that we stayed there, mooching about the city and enjoying the beautiful bay. We definitely didn't spend enough time there and we'll go back one day for sure, but we had other places to visit and set off in our hired Toyota Camry with our trusty sat nav and a map for Batemans Bay, Lakes Entrance and finally Melbourne. And here I fell in love with a city that I'd happily live in.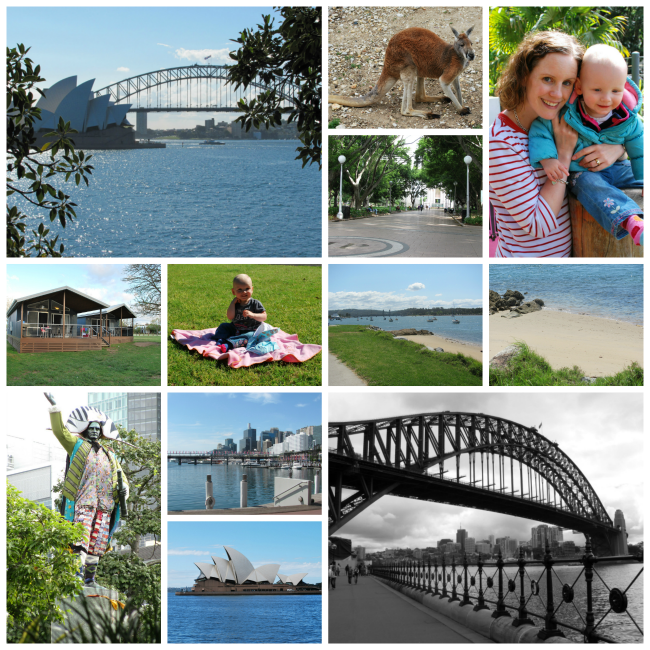 From Sydney to Melbourne
#4 Bulgheri, Tuscany
Ahhh Italy. Venice and Rome were magnificent city breaks but you can't beat a villa holiday Tuscany for relaxation in the beautiful Italian countryside. We stayed at a friend's villa when I was very heavily pregnant with the Little Man and before that two beautiful James Villas properties near the pretty 8th century town of Bulgheri in Livorno. Endless blue skies, rustic charm, wine, olive oil and Italian hospitality. Just perfect.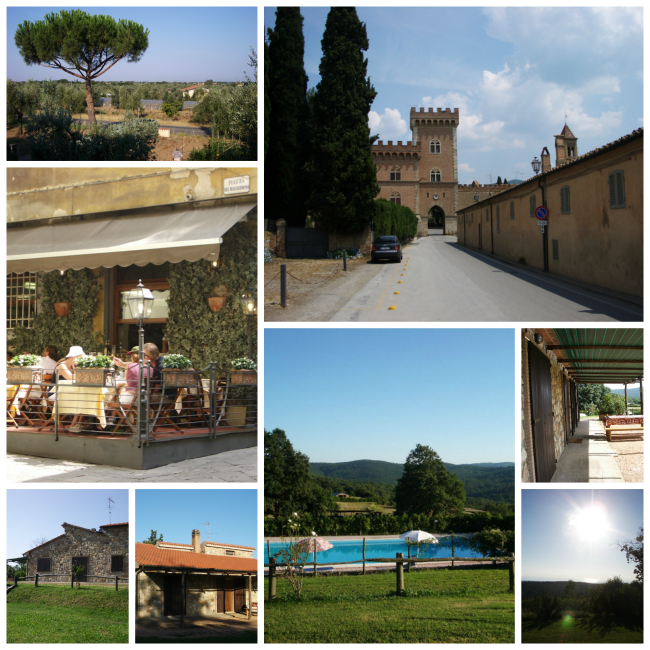 Bulgheri, Livorno, Tuscany
#5 Mont Tremblant – Quebec
There always has to be a first holiday that you take together as a couple – it's make or break right? Well ours was a skiing holiday to the beautiful resort of Mont Tremblant in Quebec, Canada. It was -20c and I'd never skied before – not the perfect recipe for looking good on holiday with your new man! I remember spending most of the time on my butt and coming home bruised and sore but I LOVED it and caught the skiing bug straight away. I'll never be a great skier but I can get down a mountain one way or another and the fresh air, stunning scenery and Quebecois welcome is so wonderful that THIS is where we want to take the children when they're old enough for their first ski holiday. That and the maple syrup, of course.
 Mont Tremblant, Quebec, Canada
Just writing about all these fab holiday hot spots makes me SO excited for our next trip! And I haven't even mentioned Boston or Denver, Dubai, our James Villas holidays in France or city breaks in Barcelona and Reykjavik, Iceland. Fear not, there are plenty more travel posts coming up as we countdown to our Spanish adventure. In the meantime I'd love to hear about your favourite holidays in the comments!
Linking up with All About You at Mama and More and Brilliant Blog Posts at Honest Mum and Welcome to the Weekend at Claire Justine