A conversation with my kids before our road trip
Guys can we stop for a minute and have a little conversation? Ok stop doing that. STOP.
S. T. O. P.
Right, what was I saying…. oh yes pretty soon we're going to be getting in the car and when we finally get out, two days later, we'll be in Spain. Yay! It IS a road trip.
Ok can you stop jumping around for a minute? Thank you.
I know you've probably got some questions so I thought we could have a little chat about the trip. Ok, off you go…
Yes you'll be getting up while it's still dark on the day we leave. Yeeeess… I know it's not a school day. No you can't have a lie in. No I'm not going to carry you the whole way to Spain.
Yes there will be a warm pool and a games room. Yes you'll both have your own rooms. Yes there's a playground. I don't know if there's a pirate ship. No there won't be a REAL pirate ship. I'm sure, but it will be great anyway.
Yes it will be lovely and sunny. No you probably don't need your winter boots. Yes I know it's cold here. Yes I suppose it is like Mr Sun is coming on holiday too. No he probably won't be coming back with us.
Yes you can take some of your own toys. Trains Little Man? Yes. No you can't take every toy from the playroom. Especially not the space hopper.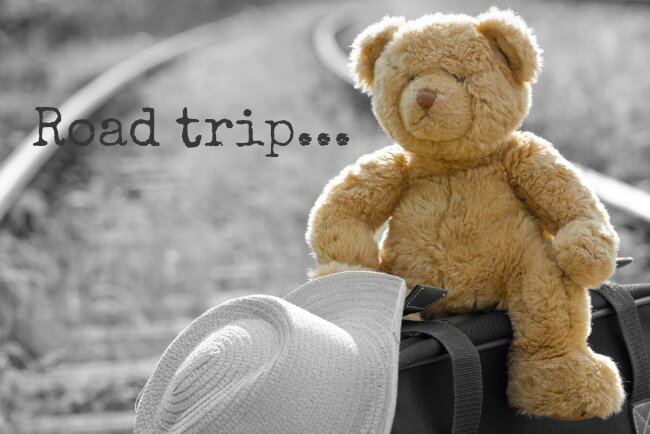 Yes I will be packing all of your things. Yes I will probably be sitting on the suitcase again. It's not that funny.
Yes they do have lovely food in Spain, it's delicious (please eat some of it). Yes I've packed your favourite snacks. No you can't have fish fingers everyday. Yes I'm sure they have yoghurt and bananas where we're going.
Yes we'll be having a packed lunch on the way. Yes both days. Yes you can have Marmite sandwiches. And bananas. No you can't eat chocolate the whole way there.
Yes you will be able to choose from a squillion DVDs to watch in the car. And books to read. And paper and pencils to draw. No you can't have pens. Or glue. Or a sand pit.
Yes there might be a magazine as a treat with some sort of plastic toy of on the front that I can't get out of the packet without totally destroying the front page. Yes I might say a rude word. Yes you probably will repeat it the first night at the resort restaurant. No I won't be happy about that.
No we can't have SKY in the car.
Yes of course Doggy can come too, he's your special friend and I know you can't sleep without him. Yes your brother can bring his Doggy too. Yes I know they're not real. Ok, woof woof Doggy.
Ok, everyone clear?
Brilliant.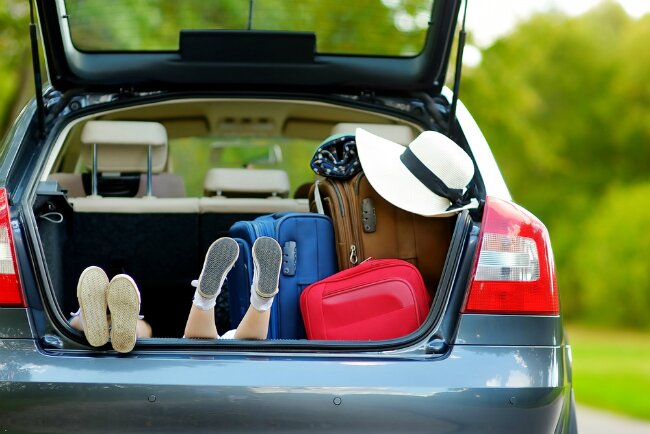 Linking up with All About Me at Mama and More and Share With Me at Let's Talk Mommy