New Series: Countdown to my first half marathon
­
It's amazing how quickly time flies.
This time last year I was preparing for my first 10k race since the little people arrived in our lives and here we are, 12 months later, and I'm preparing all over again.
But this time it's my first half marathon.
Thirteen and a half miles. 21 kilometres. In one go.
Yup.
If you're a regular reader here you might remember my Top Tips for Running your First 10k or my Countdown to 10 miles series where I shared my progress preparing for and running the longest race I'd attempted so far, the running tips I've learned along the way and reviews of kit from water bottles to trainers.
Well guess what, the countdown is beginning again…

Each month leading up to the big day in September I'll be sharing my journey with you – my training plans, my gear and my thoughts and feelings about running. I hope you'll join me on the Countdown to my first half marathon!
Before we moved to The Barn I was running just over 10k each weekend which is about half the distance I'll be doing in the race itself. I've got a long way to go and I'm a bit nervous if I'm honest, 13.5 miles is a long, long way. But if I feel as happy at the end of my first half marathon as I did after my first 10 mile race it will be so worth it.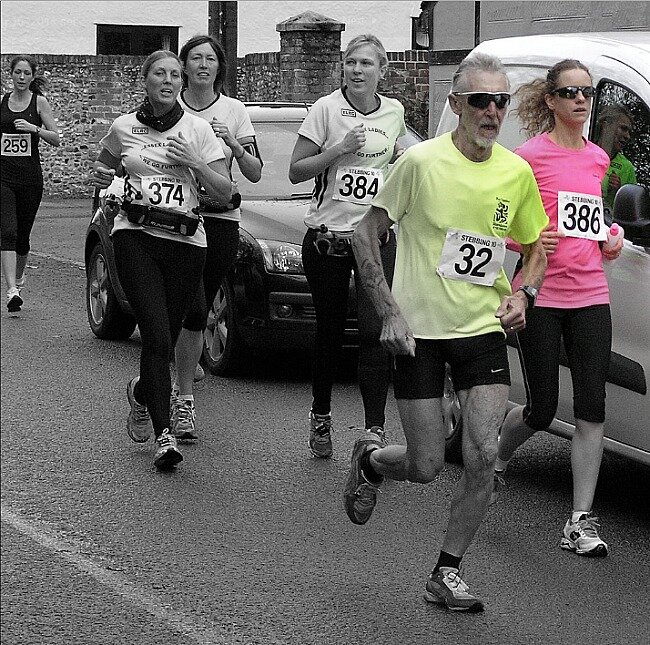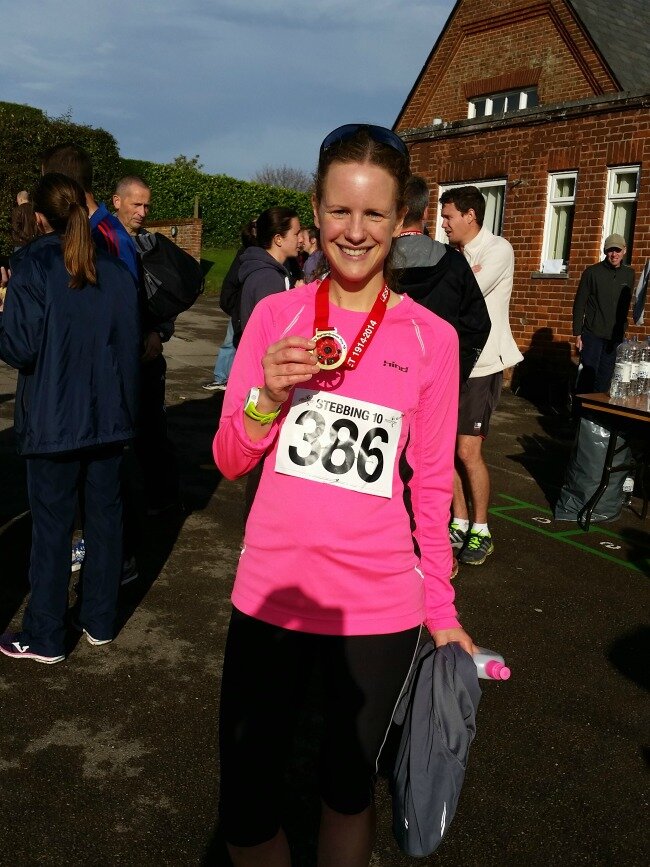 At the moment I'm working out my training schedule and researching new running routes near The Barn. I had my old routine down pat but I'm looking forward to exploring our new surroundings on foot – sometimes running is the best way to see the beauty that's right there on your doorstep.
I'm using the Map My Run and Map-o-Meter apps to work out the distances before I set off and then my Garmin running watch to keep me on track while I'm on the road. And of course I'll be adding each run to my Noom app to make sure I get extra credit and calories for that day!
Running item of the month – Runphones
I love listening to music when I run, or an audio book, anything really to distract me from thinking about my legs, my back, the miles I'm covering or anything else that might make me stop! My Ipod Nano's tiny, clips to my running bra and I don't feel it at all.
But headphones are a different story. I hate headphones. They fall out, the lead bounces around and gets tangled up in my hands or my water bottle. Aarrgh!
So when the team at RunPhones sent me their headband headphones to try out I was keen to see if they could solve my pesky problem.

RunPhones are especially made for sports with high quality removable speakers in a lightweight but durable headband. I've used them for ever run since they arrived and they stay on my head comfortably, working perfectly with my Ipod and giving a clear sound that's as good as, if not better than, any inner-ear headphones I've tried. No more clunky ear buds or tangled wires either as the wire comes out of the back of the headband and slips down inside my running vest.
As a bonus the material is a hypoallergenic, light breathable mesh that's keeping my ears warm now but will wick away moisture to keep me cool in the summer. After a run I just slip the headphones out of the headband and throw it in the wash with my kit.
I'm wearing the RunPhones Classic below, which is the most basic option, but there are versions with a volume control built into the wire, with a microphone so you can answer the phone while you're on the go and even a bluetooth compatible one for a wire-free run!
You can buy them from RunPhones in the US or UK with prices starting from $39.95 US/£19.99 UK.

­
Giveaway
Want to try RunPhones out for yourself? I've got a headband to give away to one lucky reader (sorry UK only). Just enter using the Rafflecopter widget below – good luck and see you next month!
---
Linking up with ThePrizeFinder, All About You at Mama and More, Share With Me at Let's Talk Mommy, Brilliant Blog Posts at Honest Mum, Post Comment Love at Verily Victoria Vocalises