How to display magic memories with eFrame
­
Capturing magic moments on camera is such a wonderful thing isn't it? Last year I decided to make photographs a key part of this blog and bought my first 'grown-up' camera, a Samsung NX2000 that I adore. I taught myself to take what I hope are pretty decent images and I was so proud to be shortlisted for the 2014 Britmums Brilliance in Blogging Award in Photography!
This year I'm continuing to focus on using photographs to help me tell my stories. I also want to start displaying some of my favourites in the house – surrounding myself with things that make me happy as part of my Journey to Joy.
I've always been a bit reluctant to frame my pictures because I'm never sure what style to choose and it always seems so expensive to go to a high street frame shop. So when online frame specialist eFrame.co.uk contacted me and asked if I'd like to try out their 'print and frame' service to print a photograph and create a frame to display it in, I was delighted!
I chose this black and white shot that I took of the Little Man on his birthday in November… one of my all-time favourites!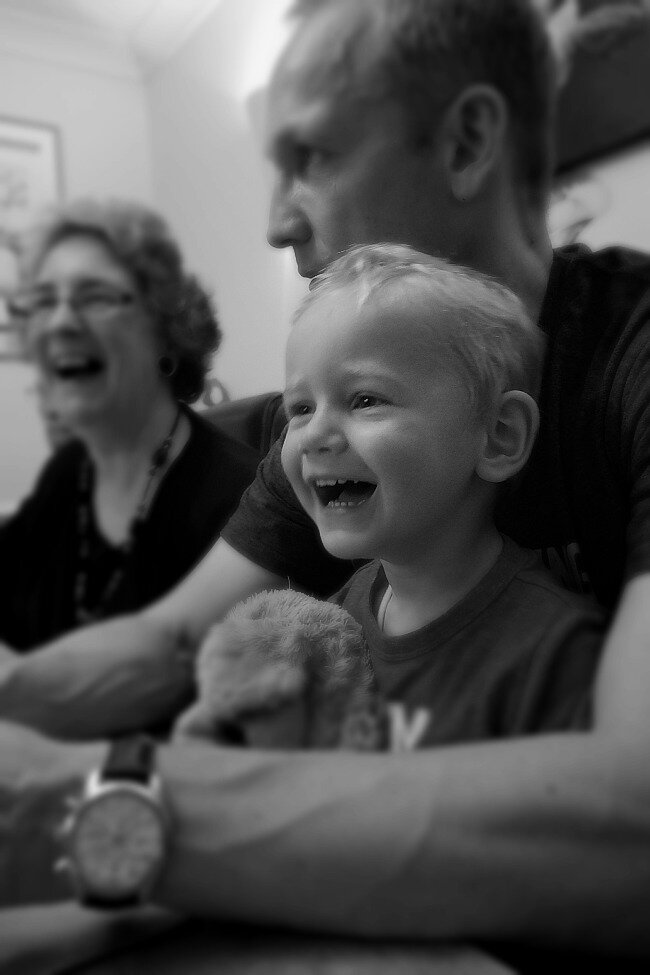 Using the eFrame 'print and frame' service was actually really simple. I just followed the steps on their website to upload the image, choose a frame size and style, select the mount colour and paper style and what kind of glass I wanted to use. Each option that I took appeared on the picture on the left so that I could see the finished result. It was a great way to try out different looks before I made my final choice!
I also love that there's an example of how the frame will look in a room setting with a sofa so you can get an idea of how it will look on the wall – genius!

Uploading my image was easy…

The hardest part was choosing a frame – there are so many lovely ones to choose from!
And  Isn't this a simple and easy way to choose the frame mount?

Here is the finished result – what do you think? I LOVE it!

As we have a country house I decided to go with a traditional oak frame that would match well with our existing wood. There were lots of lovely modern frames that would work SO well in a studio flat or city house but I love the warmth that this frame brings to the black and white shot of Little Man and his Daddy.

The quality of the frame is impressive, it's beautifully made and I'm really pleased with the mounting paper I chose which has a slight texture to it.


The keyline in the frame matches the dark parts of the photograph and see how the oak frame works with our dado rail? I'm so pleased with how it all looks with the green paint we used in the hallway last year!

I'm delighted with the end result – a stunning frame that shows of one of my favourite photographs.
A member of the Fine Art Trade Guild, eFrame.co.uk is the UK's leading online picture frame and mount manufacturer. They use cutting-edge technology to make and deliver custom and standard size high quality frames and mounts direct to customers at less than half the price of the typical high street framer! I love that all the frames are made by their highly skilled team just down the road from me in South Cambridgshire.
Now I know how easy it is to print and frame my favourite photographs I'm itching to make some more! Have you got any festive photos from this Christmas you'd like to show off in your home?

---
Linking up with Brilliant Blog Posts at Honest Mum, Welcome to the Weekend at Claire Justine, Tried and Tested at Family Fever
­