Top tips for moving home with your family stress-free
---
Having moved lock, stock and barrel around the world when we lived in China for four years we know how difficult it can be! (I've written before about moving country with a toddler.) In this sponsored post Colemans ccts Solicitors has written a guide for families moving home with some great tips for making it easier.
There is no denying it, moving home is stressful. Packing what seems like your whole life into cardboard boxes is no fun, and this anxiety-provoking time can be even worse if you have young children to consider.
Unfortunately, packing is not the only arduous part of moving. When you eventually get to your new home, there's the small matter of settling in – again, this can be much more difficult when you're moving as a family.
However, there are ways to make this time-consuming and demanding exercise that little bit more bearable. Here's our top tips:
Before moving day
Not every item in your home needs to be left until the evening before your big move. It's important to give yourself enough time to prioritise your belongings, using the weeks leading up to the day to make sure you have everything covered.
Take a bit of time to root through your belongings and get rid of anything that will not fit in your new home, whether due to a lack of space or the fact it simply won't look good. Why not hold a car boot sale to get rid of any unwanted items that are still in good condition? And any money you earn can be used for redecorating.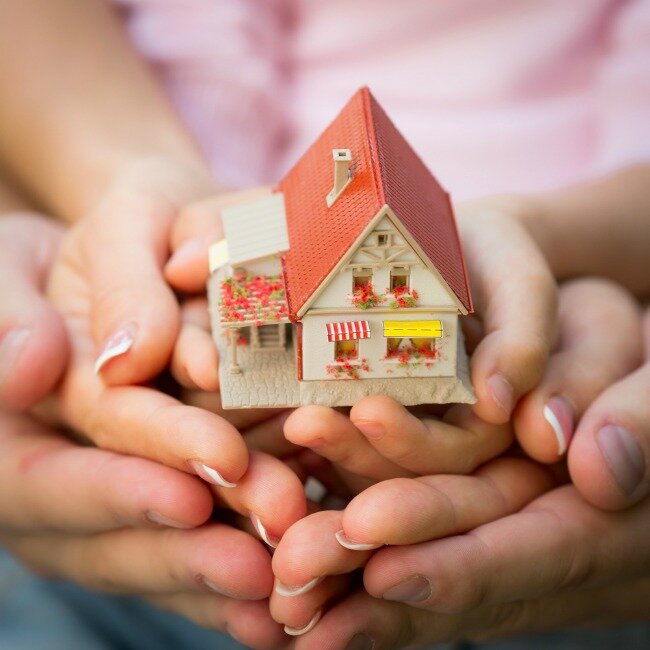 Additionally, work out how many boxes you think you'll need to comfortably hold all your household goods without anything getting damaged. Stock up on other essentials such as bubble wrap, tape and self-seal bags.
When it comes to young children, it's vital to ensure they are prepared for the big change. It may seem like the simpler option to keep the news from them until just before you move home, but this might not work out in the long term. Try to make the process seem like a fun adventure and don't air any frustrations with the process of moving in front of them – they will notice and it could make them anxious.
Packing your home
Families with older children should involve them in packing as much as possible. A good way to do this is putting your youngsters in charge of their own room, allowing them to pack everything in boxes and decide where to put things in the new house.
If you're worried about your little ones feeling homesick in the new house, bringing a memento could help. Save a snipping of their old wallpaper and hang it in a frame in their new room to remind them of the old property.
While you're packing, keep some items close to hand that will make the first night in an unfamiliar environment more settling for your whole family. This might include things like tea, coffee and snacks, along with one or two of your children's favourite toys to keep them happy.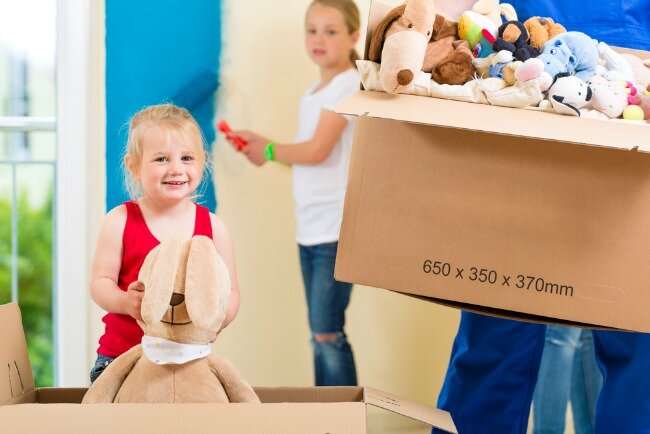 Getting settled
Make your children's bedrooms a priority when unpacking and decorating – and don't worry about asking them for help. Making them feel more involved with the moving process will make your little ones less daunted about the new home.
Its likely young children will become clingy after moving home for the first time; as such a big change can cause anxiety. However, by creating a routine as soon as possible, parents can nip this in the bud.
Finally, don't feel you have to unpack all the boxes straight away in order to make youngsters feel relaxed, it's more important to spend quality time with your children in the new setting.
This is a sponsored post. This guide has been written in conjunction with Colemans ctts Solicitors who are leading Co-conveyancing solicitors covering the UK with offices in both Manchester and London.
Linking up with Post Comment Love at Verily Victoria Vocalises