Have all my country life wishes come true?
Sponsored post
Although I was born and bred in Central London, I love living in the countryside.
Don't get me wrong, I thoroughly enjoyed the two days I spent in the big smoke on Friday and Saturday with my lovely Sponsor Koo-di Baby for Britmumslive, one of the biggest blogging conferences in the UK. I adored it, in fact. It was exciting seeing the places I used to haunt when I was working – All-Bar One, Finsbury Square, Starbucks and M&S on Moorgate – but like most big cities London is constantly evolving and I felt that we'd both moved on. Once I was on the train at Liverpool Street heading back to leafy Essex I felt a small sense of relief.
My heart belongs to the country now.
Before we moved out of London over ten years ago I made a mental wish-list of my must-haves for our new country life in the green and pleasant land. I thought it might be fun to revisit some of those wishes and see how we've done…
#1 Country house surrounded by fields with a hallway, a square kitchen, enough bedrooms for friends to stay and a garden to BBQ in
I LOVE Bod Towers. It's the perfect size for our brood with bedrooms for both of the little ones and a spare for grandparents to stay when they come to visit. All the downstairs rooms lead off the wooden floored hallway, the kitchen is more-or-less square (although as I sit here it's also carpeted with Cheerios, natch) and the garden, while it could always be bigger, is certainly big enough for a BBQ if only I remembered to order the new bottle of gas that OH keeps reminding about (oops).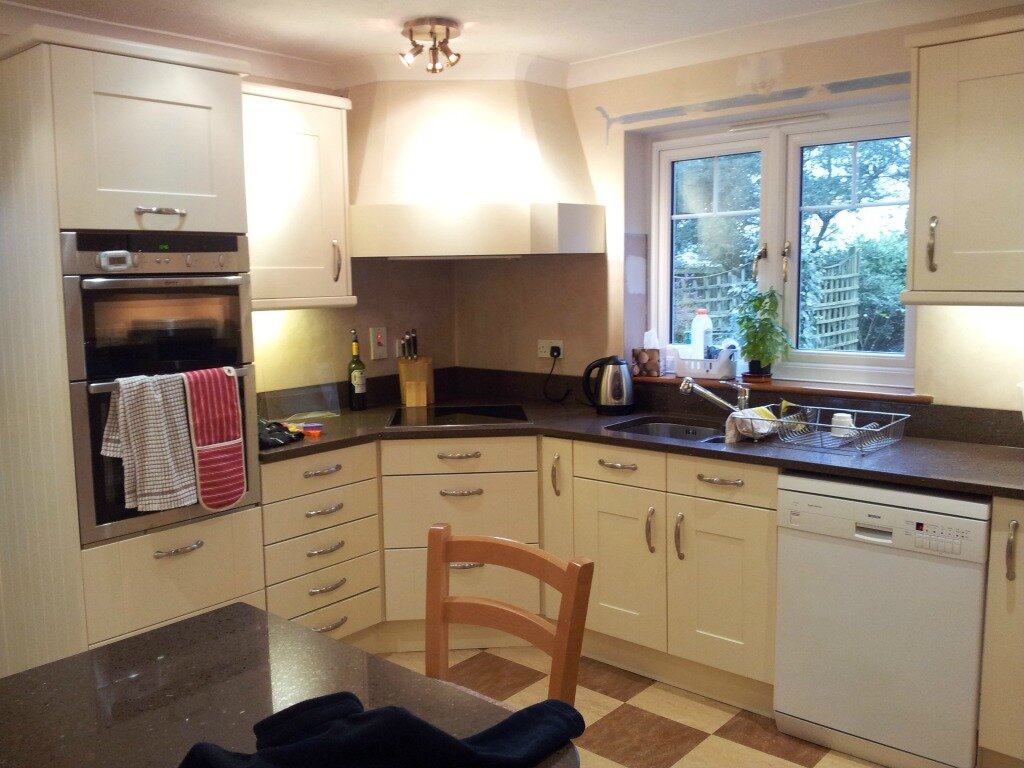 Last year we bought Curly Girl a topsy turvy play house that OH put together in time for her 4th birthday and she and Little Man play in it together. It's weathered a bit now and blends into the laurel along our fence perfectly.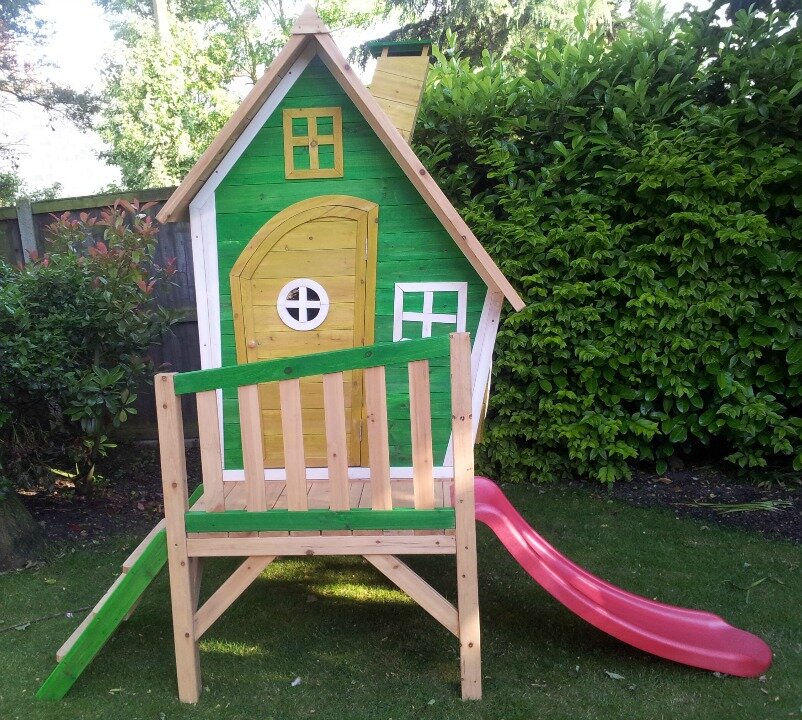 Our next project is to get rid of the ramshackle greenhouse in the corner and replace it with another shed that we can use to store all the kids toys. Or perhaps it will be a writing shed for me. With cushions. And a coffee machine.
(It's also interesting to note that before we moved, and for some time after, the thought of children didn't cross my mind. I talk more about that in this post which was kindly retweeted by Katie Allsop. Yep, I nearly fainted.)
#2 A new wardrobe – no more black for me!
When I worked in the City I lived in shades of monochrome. Black suits, grey suits, white shirts, striped shirts, black shoes, black bag. Nothing wrong with that, it's a uniform of sorts, but I longed to embrace the beautiful browns, greens and golds of gorgeous country clothing in a rich tapestry of fabrics. My favourite time of year is Autumn because it embodies all these colours with highlights of the orange that I'm quickly making my trademark. Brown leather boots, cigar skinny jeans, a silky creamy blouse and a bright orange scarf. I'm sold. Roll on the colder weather!
#3 Some pets to keep us company
Not long after we moved to Bod Towers we adopted two cats from a rescue centre – Kissy and Sox – but we couldn't take them with us when we moved to China so they entered a witness protection system with my sister and she changed their names. I can't blame her – who'd want to shout 'Kissy, Kissy!' out of the window every time they needed to be called home? Unfortunately OH is allergic to dog hair and Curly Girl is allergic to cat hair. We could have an elephant I suppose but I don't think it would fit in the bath. For now we make do with the odd visiting pheasant.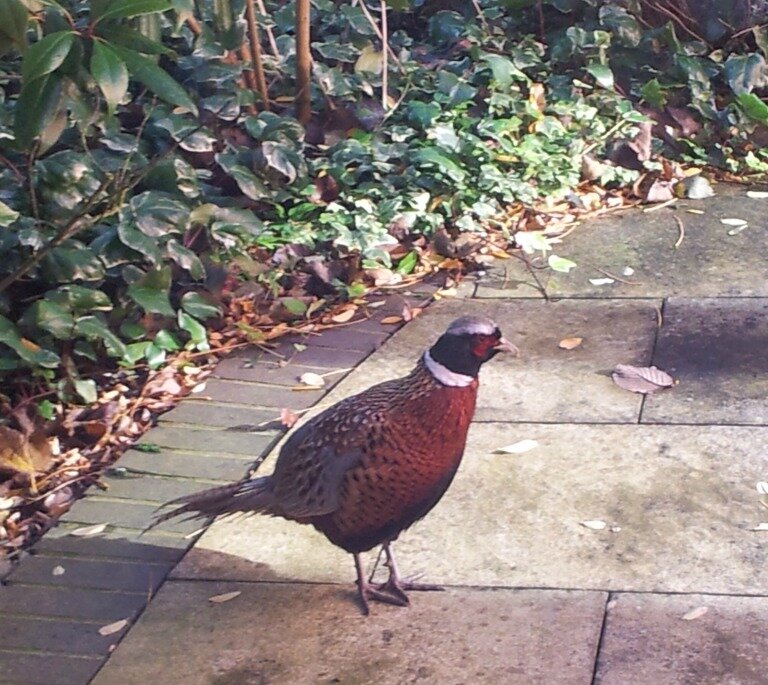 #4 A village pub we can walk to, chat with the locals and be part of the community
Our local pub is the essence of country living and a good hike up the lane from Bod Towers. In the Summer it's so lovely to walk past the fields, spot the lambs and the rabbits and stroke the noses of the horses in their paddock. We haven't done this as often as we should recently with Little Man's habit of escaping out of arms reach and hurtling headlong towards the nearest road but as I write this I'm making a mental note to add it to our weekend plans.
Being part of the community is something that I'm passionate about though. I've been on the committee for our local toddler group and our events team, in fact we're planning big things for the arrival of the Tour de France in just over a week's time. It's hard to fit it all in around school and my freelance work but I manage to get everything done somehow.
#5 A place to grow up and grow old in
Is Bod Towers our forever home? I don't know. For now it is the perfect place to raise our two beautiful children and I know we're very lucky to be able to gift them a country childhood.