Top 5 curly hair products REVISITED
­
Almost a year ago I wrote about my top five hair products for curly hair. Interestingly it's one of the most popular posts here so I thought I'd revisit my list and update it with the new products that I'm now using. Unbelievably I'm no longer using Frizz Ease, that mainstay of curly girls' bathroom cabinets. I never thought I'd replace it with something better, but I have.
So without further ado…

1. Uniq One – I can't remember where I first discovered this product but I absolutely LOVE it and always make sure I've got at least one bottle in stock so there's no chance I'll ever run out. The blurb promises ten benefits with everything from heat protection to UVA/UVB filters and easier brushing but for me it's simple – it makes my hair look like a better version of itself. I put it as a leave-in conditioner after washing and then again on day 2 (and day 3 *ahem*) to revitalise my curls and dramatically reduce the amount of frizz. It's available at Amazon (just do a search for Uniq One) and while it's not cheap it does work for me. There's also a cleansing balm now too which I'm keen to try out.

2. Umberto Giannini Curl Friends Scrunching Jelly – this is step two after washing and applying Uniq One. I comb it through and scrunch like mad. It gives a nice body to my curls without making it too crunchy. A nice, good value product that does what it says on the tin, so to speak.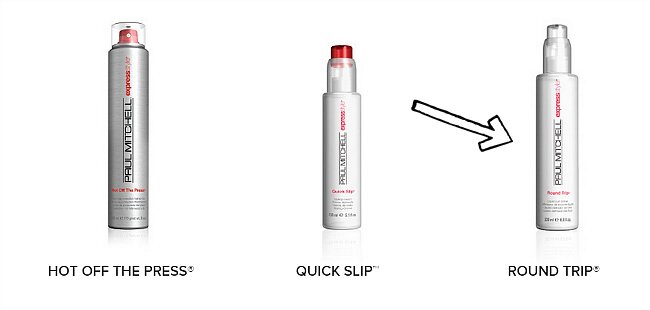 3. Paul Mitchell Round Trip Liquid Curl Definer – this is step three and I really only use a few pumps of this over the top of Flirty Girls Scrunching Jelly to give more definition and then, whether I leave it to dry naturally or diffuse it gently, I scrunch some more into the curls afterwards to remove any little frizzy bits (there's always some!) and boof it out a bit. It's almost weightless and really reduces the drying time which is a godsend now that my hair is just past shoulder length and takes at least two hours to dry naturally. You can usually get this one at good salons or it's available on Amazon too.
And that's it. Seriously, no other products necessary on my curly locks. These three work and I can scrunch and go in about 5 minutes.
So tell me – what products do you use to tame your curly tresses?